Femi Otedola and Wife, Nana, Pay Surprise Visit To Daughter On Movie Set (PHOTOS)
+ Temi Otedola's Lifestyle On Kunle Afolayan's Movie Location In Ile-Ife
Temiloluwa Oluwadamilola, the last daughter of billionaire business magnate and notable philanthropist, Femi Otedola is not a name that is unknown to many Nigerians at home and abroad. Temi, as she is fondly called, is known to have her fingers in different pies with fashion being the most prominent one with @jtofashion marking her online presence.
Recently, Temi delved into the motion picture scene with her debut coming up on a high note with veteran Nollywood director, Kunle Afolayan's 'Citation'. The movie boasts of an ensemble cast of notable actors which include; Joke Silva, Ini Edo, Yomi Fash-Lanso, Gabriel Afolayan, Sadiq Daba, Haitian-French actor Jimmy Jean-Louis among many others.
The movie began shooting on January 15, 2020, at the Obafemi Awolowo University, Ile-Ife, Osun state location, which will be the first of multiple locations. The movie got a boost with a surprise visit from Temi's parents – Femi and Nana Otedola. Yesterday, Sunday, January 26, the couple took time out of their tight schedules to visit their daughter in Ile-Ife. They spent quality time with her and encouraged her to put in all her best in her debut outing The Otedolas also visited Afolayan and members of his production crew, notably, Tunde Kelani, the veteran cinematographer, Seun Soyinka, the Managing Director of Quotientedge and executive producer of Afolayan's movies inside their caravan.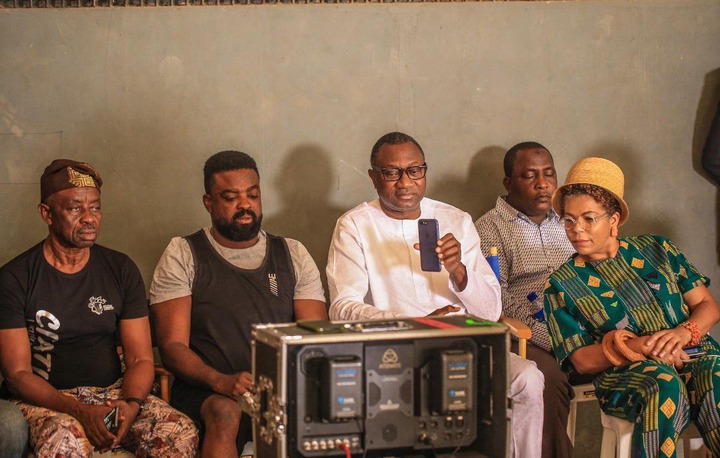 The Otedolas were thrilled to have experienced how the magic of movie making is done. They also shared very insightful and interesting moment with Kelani during their visit.
Meanwhile, sources disclosed to The ELITES that Temi is really stealing the show with her lavish princess lifestyle on the movie set. She is reported to have been assigned two patrol trucks along with some policemen for security. She is also assigned two personal cooks and one butler. Along with these, Temi is also reported to bathe with water in sachets. She also came to Ile-Ife with several cartons of bottled water, which are being used for drinking purpose. However, being a well-brought up and humble lady, Temi is said to have won the hearts of everyone on the movie set. She has wormed her way into Joke Silva's heart and the veteran screen icon in turn, smothers her with motherly love. Also, sources disclosed that Temi always joins the entire crew in feasting from the food, cooked and served by Oyo Amala, a popular catering outfit, based in Lagos.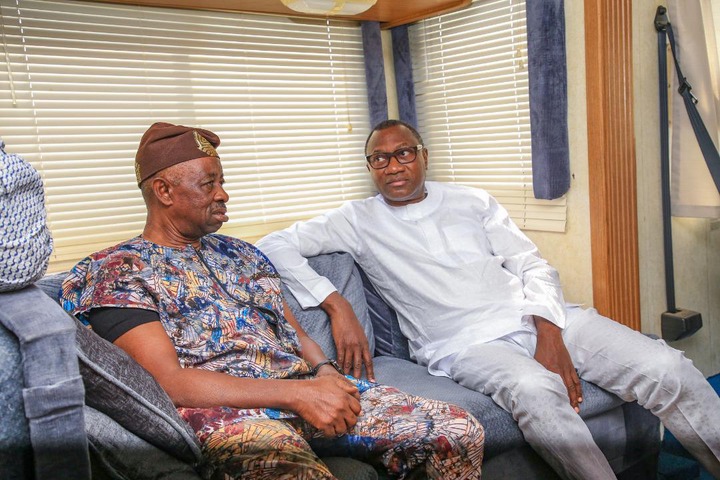 Boasting an ensemble of A-list actors of diverse nationalities, as is the character of the film company, one can also underscore Citation as another launching pad for new actors and resurgence for underrated talents by Afolayan's Golden Effects Pictures.
Written by the company's long-standing screen writer, Tunde Babalola, 'Citation' explores a subject of social decadence in the educational sector and it focuses on sexual harassment on university campuses. It tells the story of Moremi Oluwa (Temi Otedola), a fun-loving 21-year-old student on campus in Nigeria. Incensed at being ill-treated by a trendy university don, Lucien N'Dyare, she drags him before the University Senate.
The ensuing intrigues define Moremi's world against that of the respected academic, in a male-dominated bastion.
The shooting of 'Citation' is expected to end in the middle of February and it will hit the cinemas later in the year.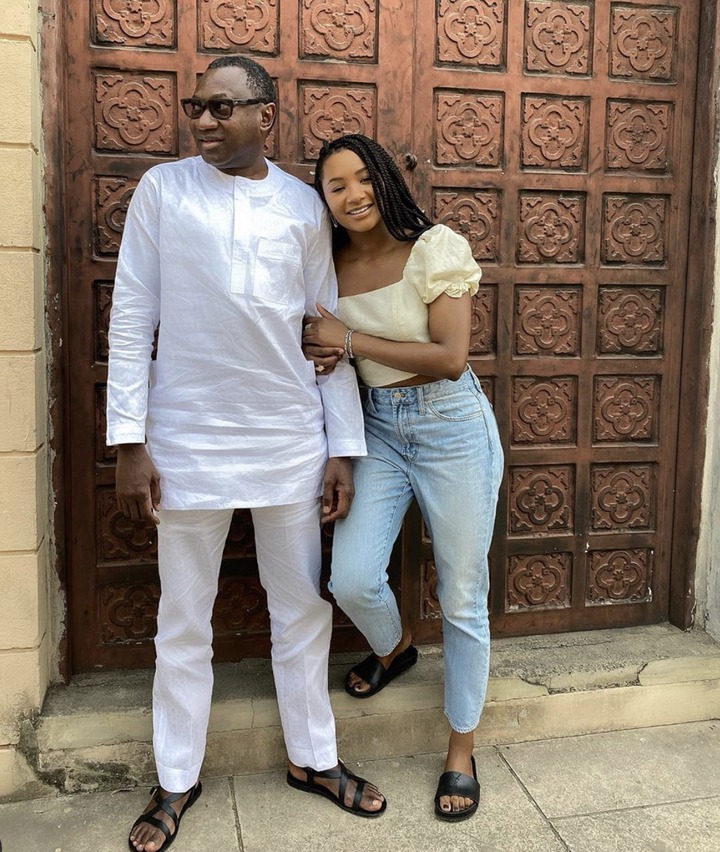 Afolayan, through his outfit, Golden Effects Pictures, a limited liability company incorporated in July 2005 as a film production company, has produced successful and widely acclaimed blockbuster feature films namely: Irapada (Redemption) Figurine (Araromire) Phone Swap, October 1, Roti, Omugwo, The Tribunal, Hanatu, The CEO, and Mokalik.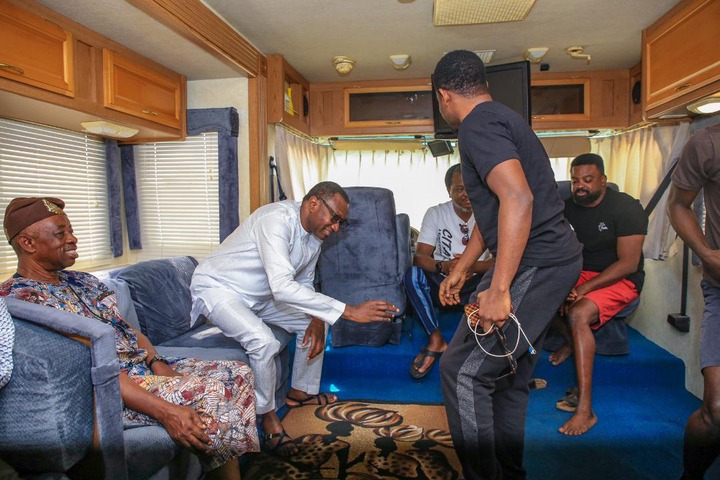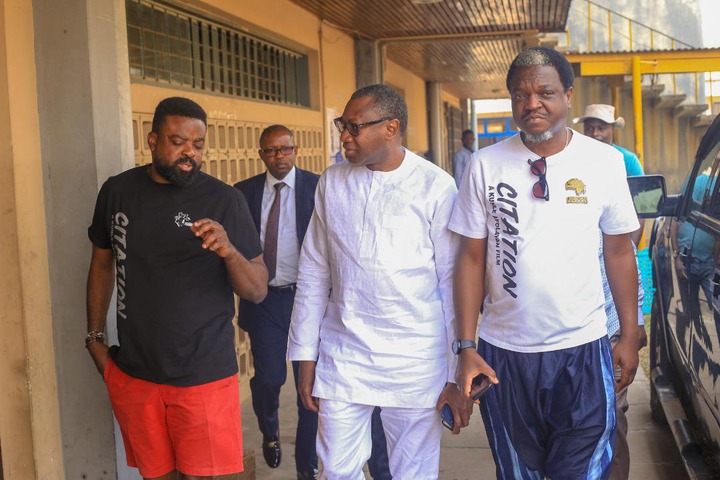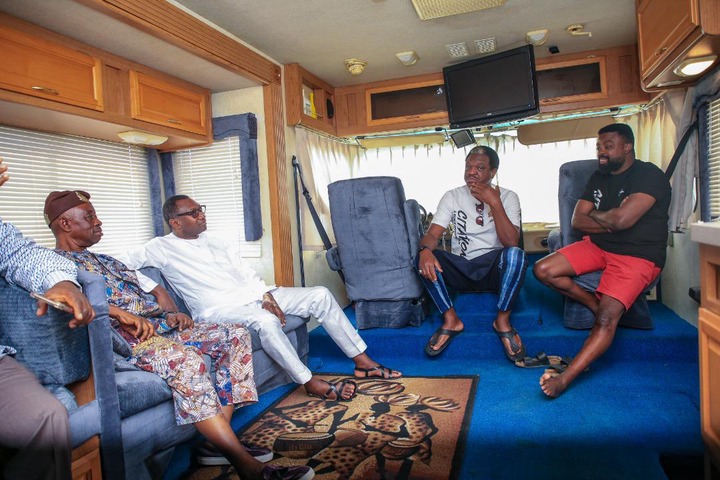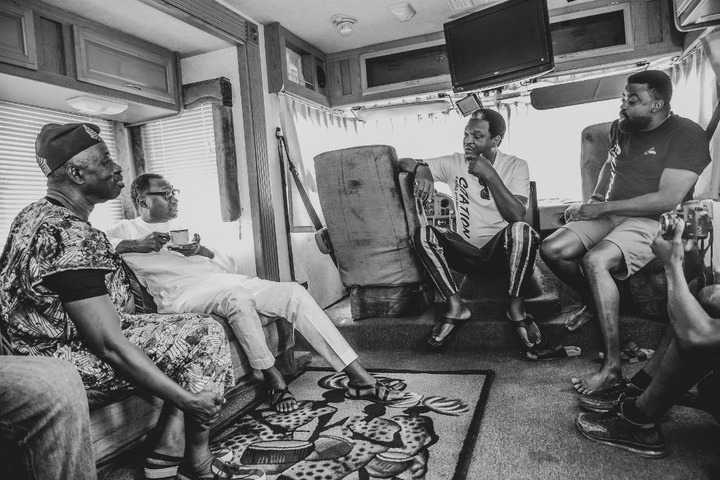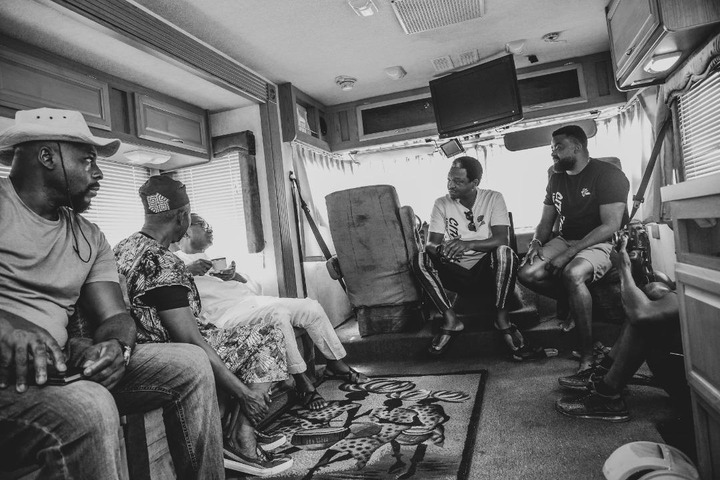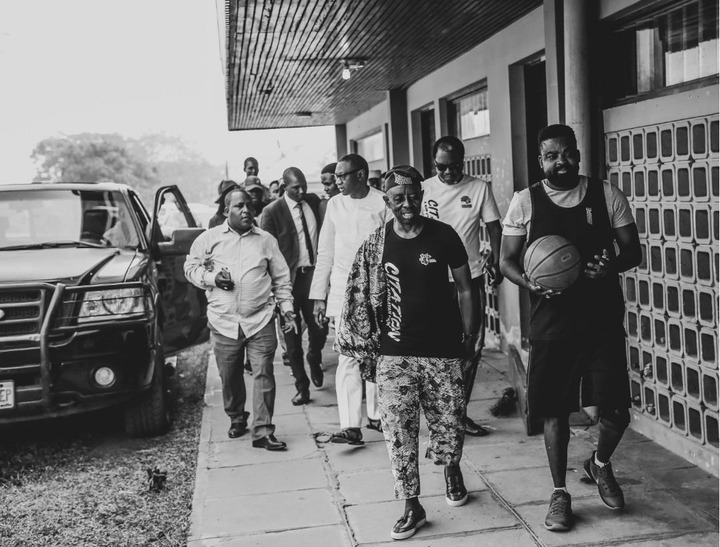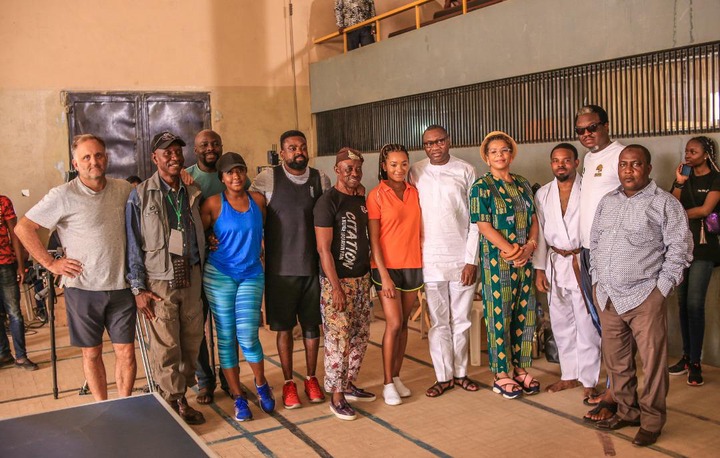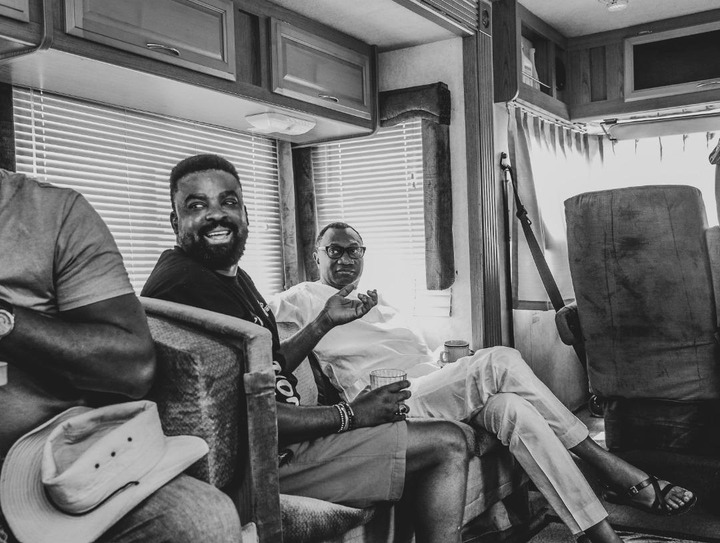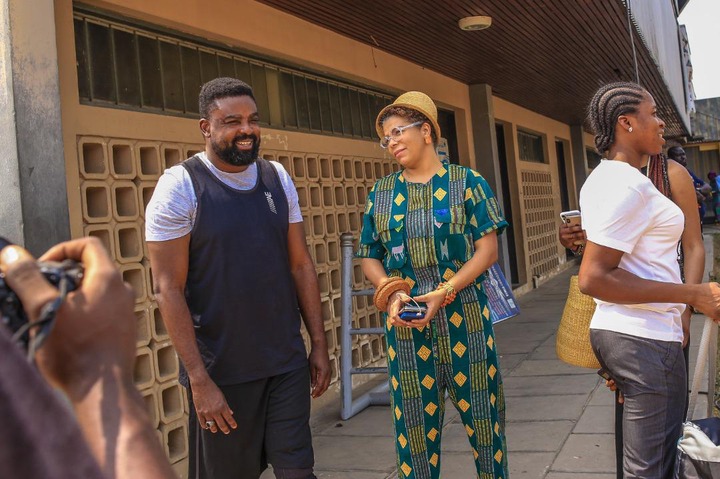 "For the first time in my entire career, I felt free" – Yemi Alade gushes as she performs without makeup (Video)
The Johnny crooner who performed yesterday in Belgium reflects on the internal freedom she felt performing without body and facial enhancement.
Taking to Instagram, Yemi Alade, emphasized the liberation that came with such courage despite the fact that it came unplanned.
"For the first time in my entire career, I went on stage with No makeup, Costum Attire, no pre-stage photo-up ! It wasn't my plan in the beginning but I Have never felt so Uninhibited, musically unhinged! A freaking Rockstar! Thank you Brussels! I'm thirsty for more," she wrote.
Watch the video below …
Are you a lesbian or ashewo – Actress Rahman Sadau gets queried over her leg chain
Kannywood actress Rahama Sadau has been queried after she replied an internet troll who asked for explanation over the leg chain she wore.
A Twitter user identified as simply 'Anonymous', shared a photo of the actress posing with her colleague, Gabriel Afolayan.
The user drew an arrow towards her leg and asked for explanation over the chain on her leg.
"Can someone help me explain', he wrote.
In no time, Rahman Sadau replied telling him that she is wearing an expensive real gold chain. '
"Hello Anonymous, that's an expensive REAL GOLD hope that answers your question." She wrote.
After she shared the post, other commenters reacted, while some claimed it is against the Islam religion, one queried her asking her if she is a lesbian or a prostitute as only such people wear leg chains.
He dared me, the rest is history, Ogogo narrates fight with fan (Video)
Veteran Nollywood actor, Taiwo Hassan, popularly known as Ogogo, has opened up on the circumstances that led to a fight between him and a fan on the streets of of Ilaro, Ogun state.
A video had gone viral online showing the actor engaging in a brawl with an unidentified man in the midst of a crowd, and afterwards getting into his car and driving away from the scene.
In reacting to the incident, Ogogo took to his Instagram page on Friday, June 24, 2022, to tell his own side of the story.
The action man, who was once a boxer, said he visited his hometown of Ilaro for a project inspection when some unknown fans approached him and demanded for money.
He said after parting with all the money he had on him, a greedy fan demanded for more and dragged his native attire 'agbada' in the process which resulted in his reaction.
Video of the incident. https://t.co/tNmjHrXJzB pic.twitter.com/VGM2jeNPer

— Yosolaoluwa (@Demydeee) June 25, 2022
Infuriated by the harassment, Ogogo engaged in a fisticuffs with the fan after he dared him to do his worst.
Narrating wha happened, the actor said, "Before bloggers pick this up, let me tell my side of the story and the truth."
He added, "I was in Ilaro, my own home town, for an inspection of a project, after which some unknown guys walked up to me for the normal appraisals. 'We watch your movie', 'give up money, 'We watched you all through our childhood'…All these as an actor we hear everyday.
"I offered all I had on me and one of them dragged me by my Agbada and demanded for an amount I can't pay. I asked him to leave me, he said, 'Do your worse'. The rest is story."
"Do you pay anyone for doing your job? No. It's our job too. Accept all we offer when we do. Remember, once a boxer, always a boxer," he wrote.
Ogogo began his acting career in 1981, shortly after starting work as a mechanic. In 1994 he left his job at the water corporation to concentrate on acting.