Femi Otedola and Wife, Nana, Pay Surprise Visit To Daughter On Movie Set (PHOTOS)
+ Temi Otedola's Lifestyle On Kunle Afolayan's Movie Location In Ile-Ife
Temiloluwa Oluwadamilola, the last daughter of billionaire business magnate and notable philanthropist, Femi Otedola is not a name that is unknown to many Nigerians at home and abroad. Temi, as she is fondly called, is known to have her fingers in different pies with fashion being the most prominent one with @jtofashion marking her online presence.
Recently, Temi delved into the motion picture scene with her debut coming up on a high note with veteran Nollywood director, Kunle Afolayan's 'Citation'. The movie boasts of an ensemble cast of notable actors which include; Joke Silva, Ini Edo, Yomi Fash-Lanso, Gabriel Afolayan, Sadiq Daba, Haitian-French actor Jimmy Jean-Louis among many others.
The movie began shooting on January 15, 2020, at the Obafemi Awolowo University, Ile-Ife, Osun state location, which will be the first of multiple locations. The movie got a boost with a surprise visit from Temi's parents – Femi and Nana Otedola. Yesterday, Sunday, January 26, the couple took time out of their tight schedules to visit their daughter in Ile-Ife. They spent quality time with her and encouraged her to put in all her best in her debut outing The Otedolas also visited Afolayan and members of his production crew, notably, Tunde Kelani, the veteran cinematographer, Seun Soyinka, the Managing Director of Quotientedge and executive producer of Afolayan's movies inside their caravan.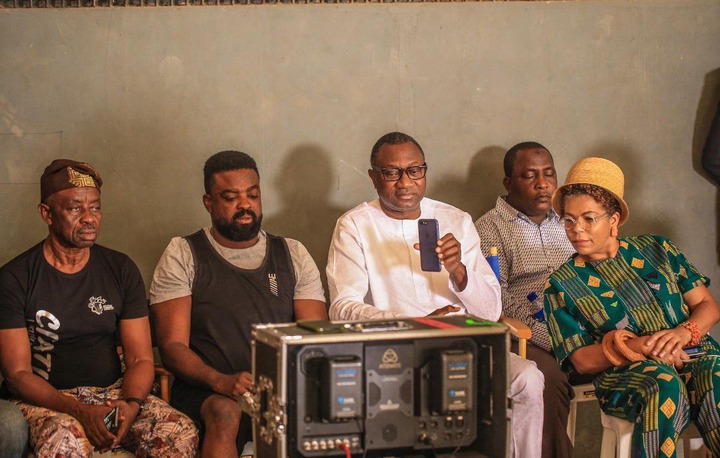 The Otedolas were thrilled to have experienced how the magic of movie making is done. They also shared very insightful and interesting moment with Kelani during their visit.
Meanwhile, sources disclosed to The ELITES that Temi is really stealing the show with her lavish princess lifestyle on the movie set. She is reported to have been assigned two patrol trucks along with some policemen for security. She is also assigned two personal cooks and one butler. Along with these, Temi is also reported to bathe with water in sachets. She also came to Ile-Ife with several cartons of bottled water, which are being used for drinking purpose. However, being a well-brought up and humble lady, Temi is said to have won the hearts of everyone on the movie set. She has wormed her way into Joke Silva's heart and the veteran screen icon in turn, smothers her with motherly love. Also, sources disclosed that Temi always joins the entire crew in feasting from the food, cooked and served by Oyo Amala, a popular catering outfit, based in Lagos.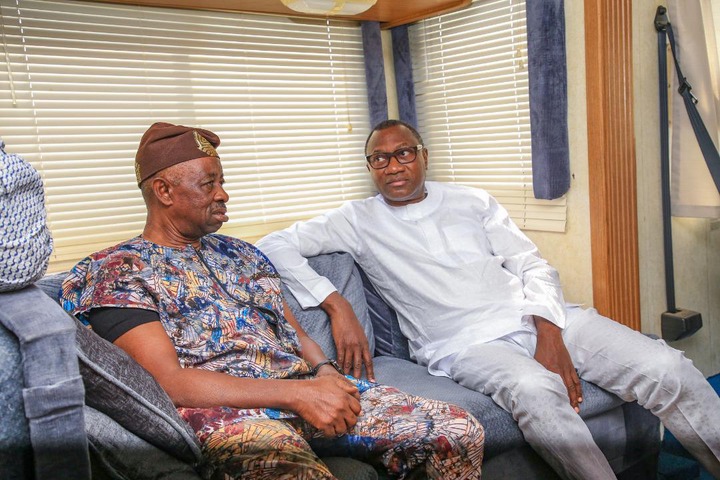 Boasting an ensemble of A-list actors of diverse nationalities, as is the character of the film company, one can also underscore Citation as another launching pad for new actors and resurgence for underrated talents by Afolayan's Golden Effects Pictures.
Written by the company's long-standing screen writer, Tunde Babalola, 'Citation' explores a subject of social decadence in the educational sector and it focuses on sexual harassment on university campuses. It tells the story of Moremi Oluwa (Temi Otedola), a fun-loving 21-year-old student on campus in Nigeria. Incensed at being ill-treated by a trendy university don, Lucien N'Dyare, she drags him before the University Senate.
The ensuing intrigues define Moremi's world against that of the respected academic, in a male-dominated bastion.
The shooting of 'Citation' is expected to end in the middle of February and it will hit the cinemas later in the year.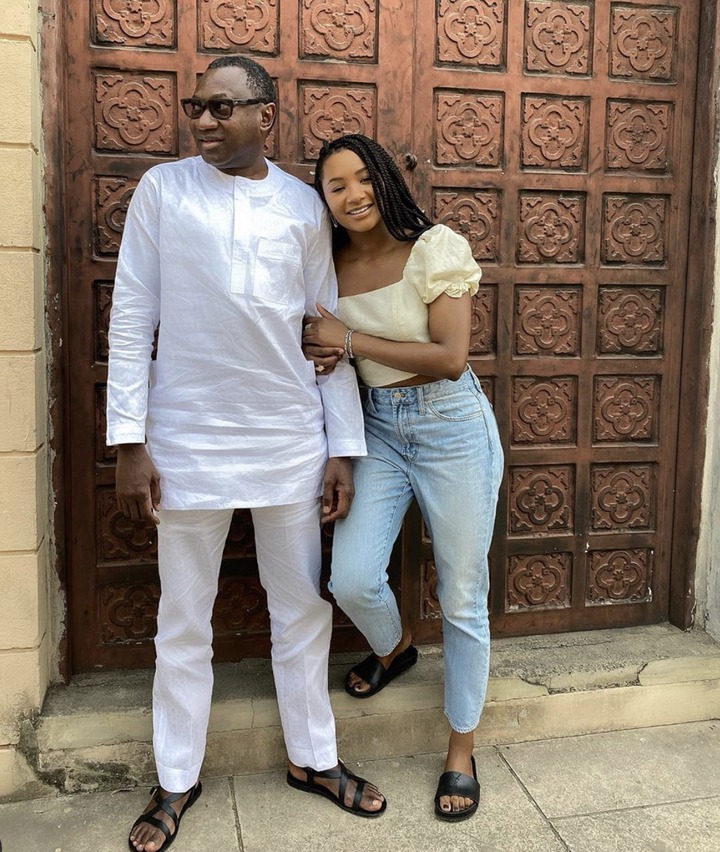 Afolayan, through his outfit, Golden Effects Pictures, a limited liability company incorporated in July 2005 as a film production company, has produced successful and widely acclaimed blockbuster feature films namely: Irapada (Redemption) Figurine (Araromire) Phone Swap, October 1, Roti, Omugwo, The Tribunal, Hanatu, The CEO, and Mokalik.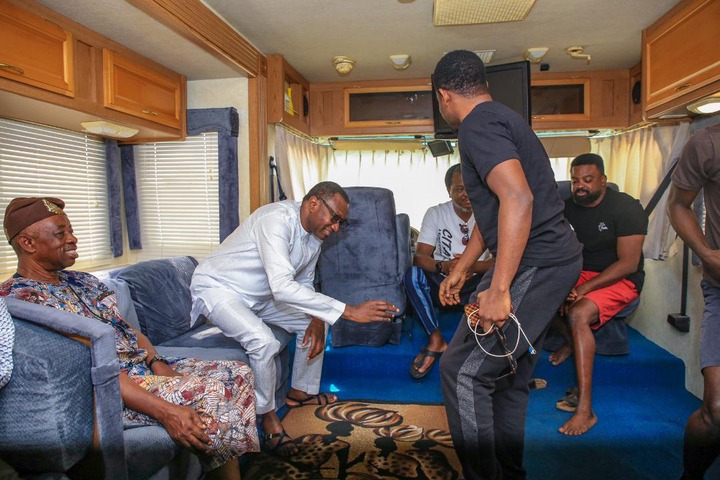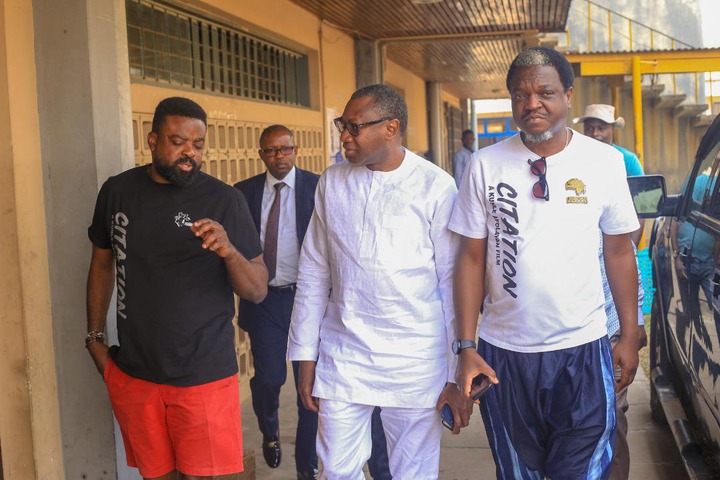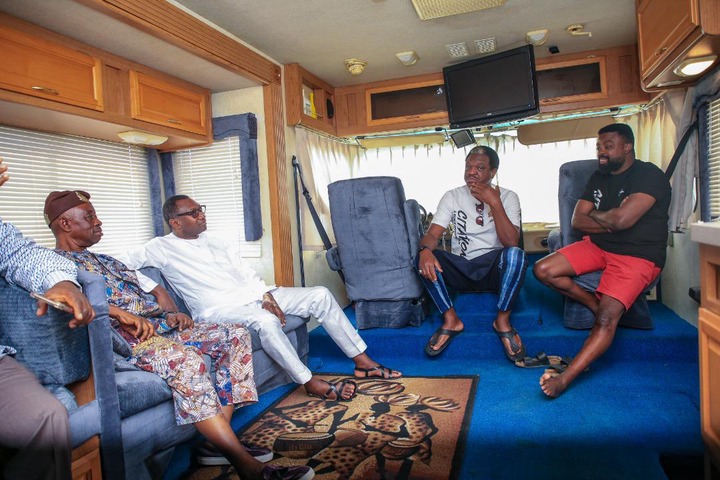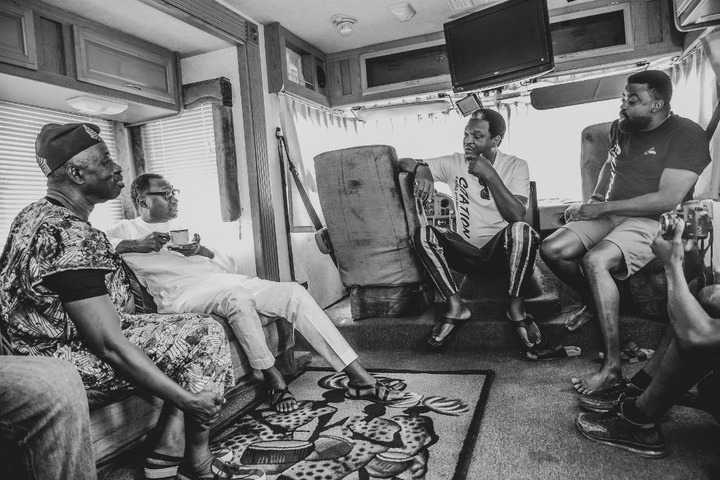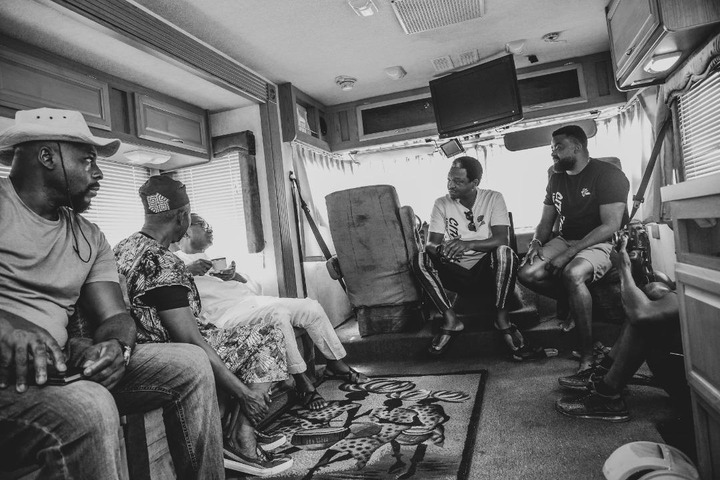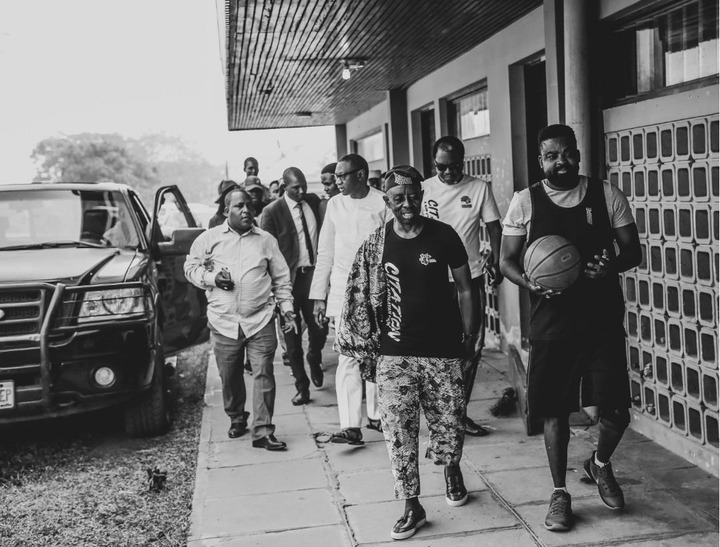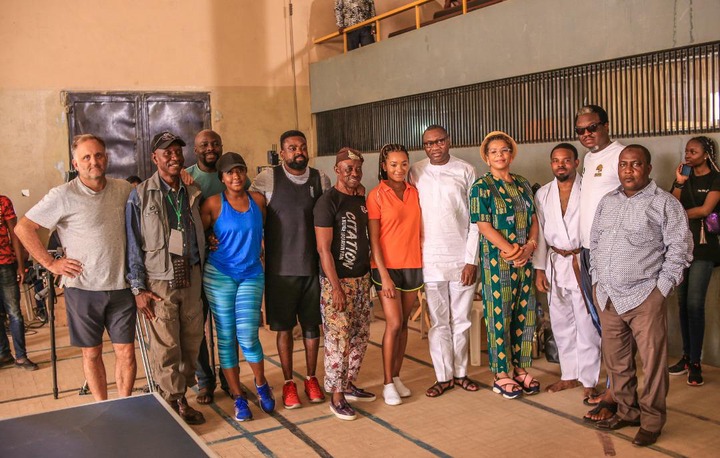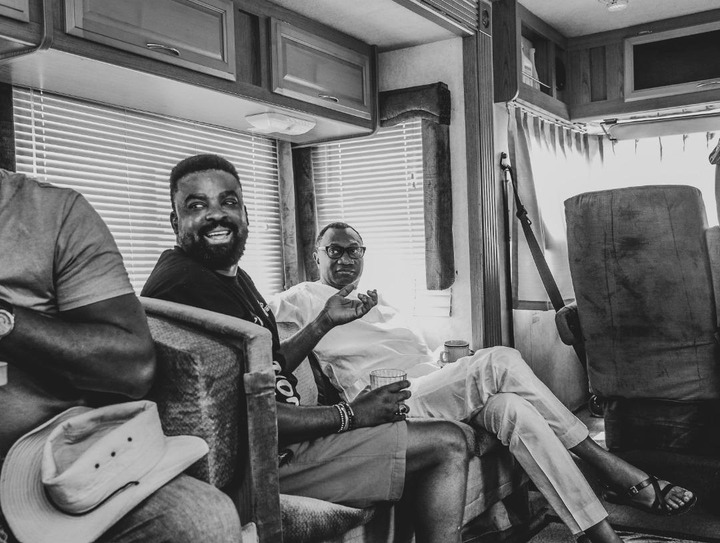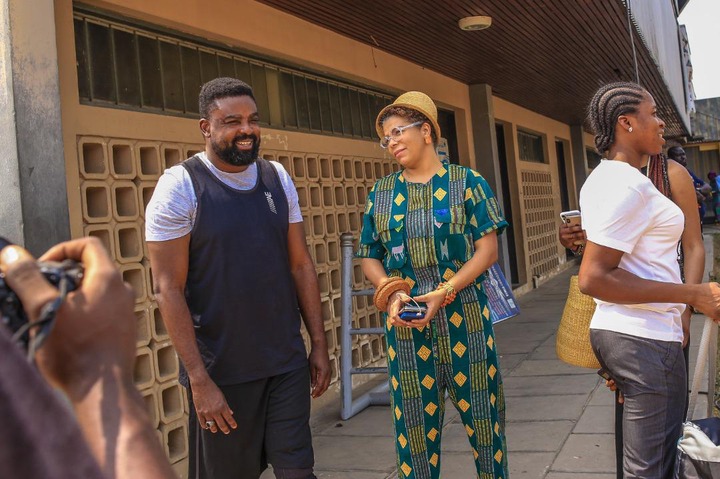 Woli Arole recounts extraordinary thing he did for Lateef Adedimeji and Mo Bimpe
Comedian, actor and prophet Woli Arole has recounted the extraordinary thing he did to prove his loyalty and love for actor, Lateef Adedimeji.
Lateef Adedimeji premiered his latest movie in the UK over the weekend and Woli went the extra mile for him.
He revealed how despite his busy schedule, he still made it to the actor's event and took the hosting duties.
"Learn…. Quality relationship and friendship is very key, despite our #FriendsFellowhsip physical meeting yesterday, and also my trip to Northampton a day before I still made it for @adedimejilateef event. It was almost an hour drive from where I was but I got there. He was so happy, I did Emcee, cracked jokes for the people there and coordinated the event.
His wife @mo_bimpe asked him "Are you sure Arole is coming?", "He replied "Ore mi, will definitely come". This same Lateef was part of my groomsmen, he followed me to church. Guys learn from this. Nurture and cherish quality relationships in your life, don't take GOOD people for granted. Don't see relationships in your life as means of always REQUESTING, try to add VALUE too. Congrats @adedimejilateef and @mo_bimpe. It's a blessing knowing you GUYS @mrmacaroni1 we miss you here!!!".
Lateef Adedimeji and Woli Arole had caused a stir online after photos surfaced online of them bonding together.
Woli had taken to his Instagram page to appreciate his friend, Lateef Adedimeji.
He revealed that they had spent quality time together as they share great bond and had many things in common.
Woli disclosed that they spent time talking about spirituality, Lateef's exploit and win and lots more.
Advising his fans to surround themselves with friends with pure hearts, he added that he missed their third clique, Mr Macaroni.
"Spent quality time with my friend @adedimejilateef. We share a great bond, our love no be here. We have a lot of things in common. He's a STAR am a STAR too. He's spiritual, I am Spiritual too. We learn from each other. We spoke about his exploits, celebrate his wins. My Gee is 2nd Highest grossing Actor in Nollywood. He has gotten a lot of Awards too. He also celebrate my Sold Out Show At Eko Hotels. #aroledrevelation. We miss our number 3 @mrmacaroni. Maka Nla!?? Surround yourself with friends with pure heart, you guys would keep winning. Lateef we have a lot to still do. Let's shock the world. Let the game begin!!!!!".
Why I must marry from Abeokuta- Bimbo Akisanya spills
Nollywood actress Bimbo Akisanya has sent a message to her potential suitors on the criteria she will be looking out for in her man.
The Yoruba actress who has been beamoning her single status for the past weeks took to her Instagram page to reveal the particular tribe she would be picking her suitor from.
According to her, she would only marry a man who is from Abeokuta.
Her reason is that, Abeokuta men are very romantic. To prove her point, Bimbo posted a WhatsApp screenshot of a potential suitor eulogising her in his dialect.
The actress added that she woke up to his romantic gesture and this has changed her mindset on the type of man she wants.
"So sweet waking up to this, I must marry omo Abeokuta this time around abi bawo????".
Bimbo Akisanya had sent a strong message to her future husband as she bragged about her latest win over a man.
The mother of one shared a video of herself enjoying her favourite game, table tennis, while she boasted of her win over her partner, who was, unfortunately, a man.
Sharing the video on her Instagram page, Bimbo Akisanya urged her future husband to ensure that there was table tennis in their house.
She wrote: Table tennis, my best game ever
And of course, I won. I won a man
Dear future husband, please make sure there's table tennis in the house.
'Love is wicked, men will show you sege' – Yul Edochie's daughter, Danielle
Nollywood Actor Yul Edochie's first child and only daughter, Danielle Edochie, has stated love is wicked.
The movie star's 17-year-old child who's already in university in a TikTok video, attempted to depict how wicked humans could be suggesting people die to begin life all alone.
In the video, she could be seen dancing energetically to Brick and Lace's 2007 hits: "Love is wicked", in her room.
The video's inscription reads: "Just a reminder that men will show you shege, women will show you shege, the ones in between will show you shege so just book a flight to neptune and start a family there all by yourself.
Daniella added: "Not this song (referring to Brick and Lace's 'Love is Wicked') trending again lol."
It is no longer news that Yul Edochie impregnated and later married his colleague, Judy Austin despite having four beautiful kids with his first wife, May Edochie (Danielle's mother).
Since then, he has been at loggerheads with his first wife who said she can't be forced to accept polygamy.