Crossdresser vowed to destroy Tonto Dikeh, Bobrisky's former PA, Oye Kyme
The feud between estranged best friends, Tonto Dikeh and Bobrisky, appears to be far from over.
The pair, who are frequently at odds on social media, have launched a new feud after Bobrisky expressed her support for Kemi Olunloyo amid Tonto's clash with the journalist.
Bobrisky had via his Instagram page on Monday, May 23 declared that he was taking over Kemi Olunloyo's fight with Tonto Dikeh and dared the mother of one to come for him.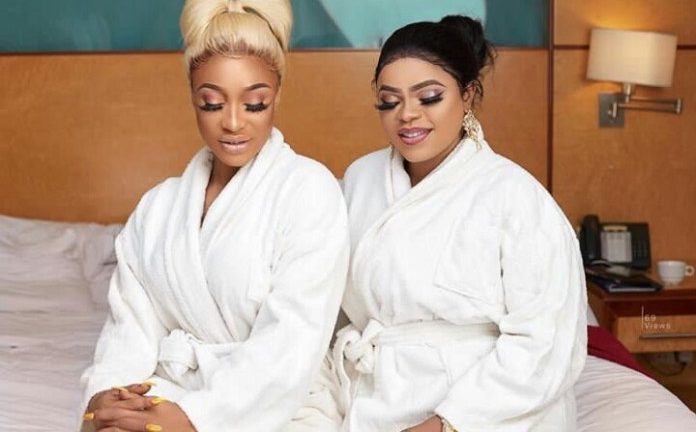 Bobrisky further claimed that Tonto's ex-husband, Olakunle Churchill, escaped a big bullet. According to him, while Churchill has moved on and is now happy, Tonto is still on social media 'dragging different men.'
Well, amid the ongoing drama, Bobrisky's former PA, Oye Kyme, has taken to her Insta-stories to share what she believes is the genesis of this new clash.
According to Oye, Bobrisky vowed to destroy Tonto by allegedly lying that she is a drug addict after she blocked him on Instagram in February 2022.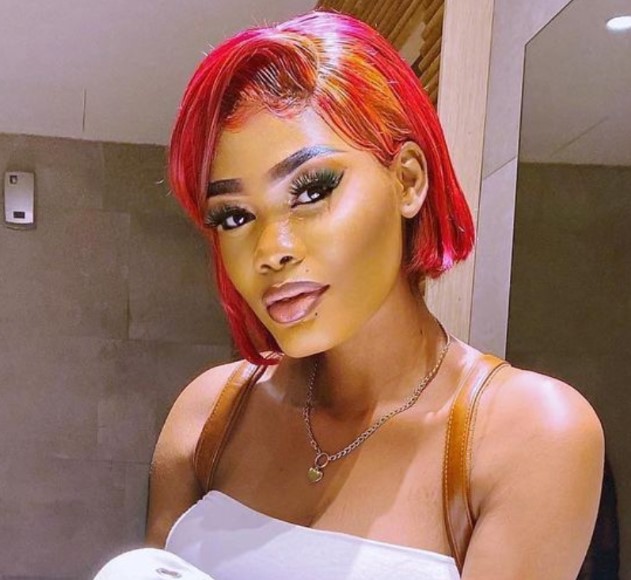 "Bob anger started since the day Tonto blocked him on Instagram on the 22 of February. That blocking really pain him that he called 12 people in one hour just to tell them that Tonto block him. So since that day he promised to destroy Tonto by every way", she said in part.
Read full post below,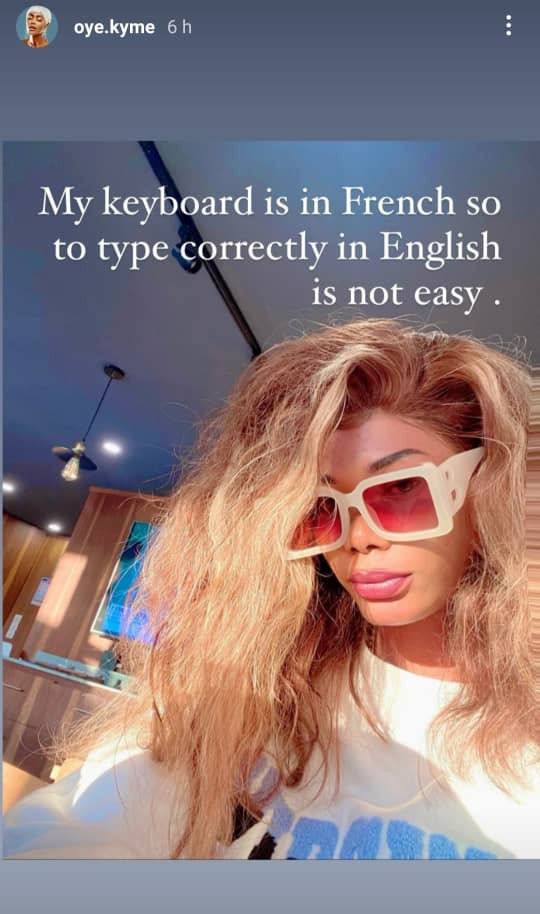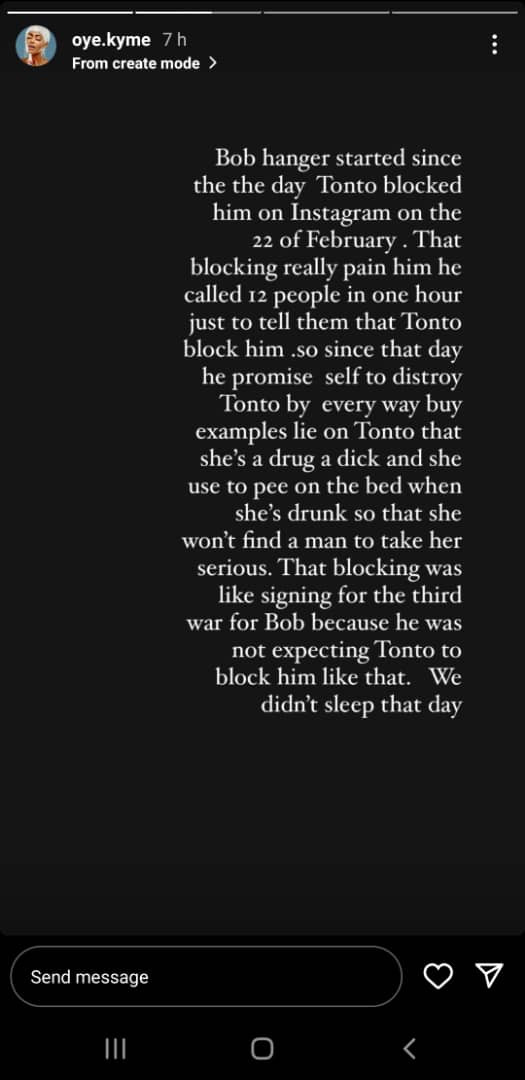 "For the first time in my entire career, I felt free" – Yemi Alade gushes as she performs without makeup (Video)
The Johnny crooner who performed yesterday in Belgium reflects on the internal freedom she felt performing without body and facial enhancement.
Taking to Instagram, Yemi Alade, emphasized the liberation that came with such courage despite the fact that it came unplanned.
"For the first time in my entire career, I went on stage with No makeup, Costum Attire, no pre-stage photo-up ! It wasn't my plan in the beginning but I Have never felt so Uninhibited, musically unhinged! A freaking Rockstar! Thank you Brussels! I'm thirsty for more," she wrote.
Watch the video below …
Are you a lesbian or ashewo – Actress Rahman Sadau gets queried over her leg chain
Kannywood actress Rahama Sadau has been queried after she replied an internet troll who asked for explanation over the leg chain she wore.
A Twitter user identified as simply 'Anonymous', shared a photo of the actress posing with her colleague, Gabriel Afolayan.
The user drew an arrow towards her leg and asked for explanation over the chain on her leg.
"Can someone help me explain', he wrote.
In no time, Rahman Sadau replied telling him that she is wearing an expensive real gold chain. '
"Hello Anonymous, that's an expensive REAL GOLD hope that answers your question." She wrote.
After she shared the post, other commenters reacted, while some claimed it is against the Islam religion, one queried her asking her if she is a lesbian or a prostitute as only such people wear leg chains.
He dared me, the rest is history, Ogogo narrates fight with fan (Video)
Veteran Nollywood actor, Taiwo Hassan, popularly known as Ogogo, has opened up on the circumstances that led to a fight between him and a fan on the streets of of Ilaro, Ogun state.
A video had gone viral online showing the actor engaging in a brawl with an unidentified man in the midst of a crowd, and afterwards getting into his car and driving away from the scene.
In reacting to the incident, Ogogo took to his Instagram page on Friday, June 24, 2022, to tell his own side of the story.
The action man, who was once a boxer, said he visited his hometown of Ilaro for a project inspection when some unknown fans approached him and demanded for money.
He said after parting with all the money he had on him, a greedy fan demanded for more and dragged his native attire 'agbada' in the process which resulted in his reaction.
Video of the incident. https://t.co/tNmjHrXJzB pic.twitter.com/VGM2jeNPer

— Yosolaoluwa (@Demydeee) June 25, 2022
Infuriated by the harassment, Ogogo engaged in a fisticuffs with the fan after he dared him to do his worst.
Narrating wha happened, the actor said, "Before bloggers pick this up, let me tell my side of the story and the truth."
He added, "I was in Ilaro, my own home town, for an inspection of a project, after which some unknown guys walked up to me for the normal appraisals. 'We watch your movie', 'give up money, 'We watched you all through our childhood'…All these as an actor we hear everyday.
"I offered all I had on me and one of them dragged me by my Agbada and demanded for an amount I can't pay. I asked him to leave me, he said, 'Do your worse'. The rest is story."
"Do you pay anyone for doing your job? No. It's our job too. Accept all we offer when we do. Remember, once a boxer, always a boxer," he wrote.
Ogogo began his acting career in 1981, shortly after starting work as a mechanic. In 1994 he left his job at the water corporation to concentrate on acting.