Six Top Nollywood Stars Who Are Alumni Of University Of Lagos
Unarguably, the University of Lagos is considered one of the best institutions in Nigeria and has produced notable celebrities both in the music and Nollywood industry.
In this article, Nollytrailers highlights six Nollywood stars who are alumni of the prestigious University of Lagos.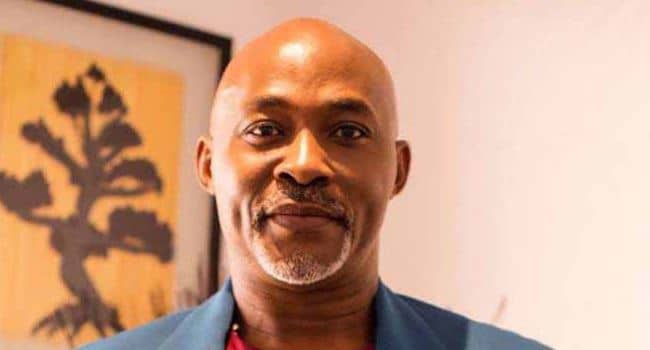 1.  Richard Mofe-Damijo: The actor who is popularly known as RMD hails from Delta State and has two University degrees. After securing a degree in Theatre Arts from the  University of Benin, RMD returned to school to study Law at the University of Lagos and graduated in 2004.
2. Funke Akindele: The talented role interpreter has an OND in Mass Communication from Moshood Abiola Polytechnic, Ogun State and bagged a Law degree from the University of Lagos.
3. Helen Paul: She is a comedian and actress married to Femi Bamisile. The mother of two attended the University of Lagos, where she obtained her Bachelor's, Masters and Doctorate degree in Theater Arts respectively.
4.  Kenneth Okonkwo: He obtained a degree in Business Management at the University of Nigeria, Nsukka and also bagged a Master's degree in International and Law Diplomacy at the University o of Lagos
5. Genevieve Nnaji: She attended the University of Lagos, where she graduated with a Bachelor's degree in Creative Arts. The veteran actress began auditioning for acting jobs in Nollywood, while she was still in school.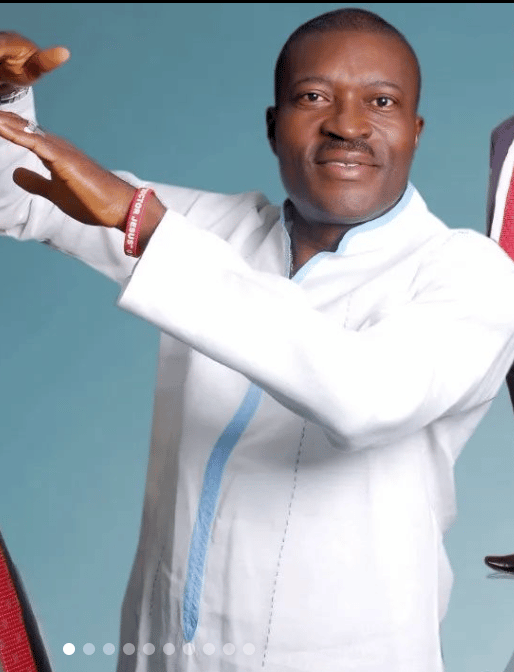 6. Kanayo O. Kanayo: Anayo Modestus Onyekwere popularly known as Kanayo O Kanayo is also a UNILAG graduate. He obtained a diploma in Mass Communication, a diploma in Law and a graduate degree in philosophy from the University of Lagos. The veteran actor also obtained a law degree from the University of Abuja in 2018 and was called to the Nigerian Bar in 2020.
Yoruba actor Olamilekan Gbatami Ojo is dead
Yoruba Nollywood actor and movie producer, Olamilekan Gbatami Ojo is dead.
The TAMVAAS award-winning actor, was reported dead on Thursday morning at 7:30am yesterday, November 17th.
According to reports, Olamilekan Ojo had been battling lung cancer which cost him his lives.
The talented actor has been battling lung cancer for over one year before his demise.
May his soul rest in peace!!
Yinka Ogundaisi is dead
This year 2022, the Yoruba movie industry has lost many of their owns.
In June, Nollytrailers news reported that popular veteran actor, Yinka Ogundaisi had passed on.
The death of the seasoned actor was confirmed by a statement by Ropo Ewenla in a WhatsApp message to members of the Ibadan Film Circle (IFC), a group the late filmmaker/film marker belonged to.
It reads: "Today, this morning, one phase of history came to an end. Erin ti wo. The elephant rises no more. Yinka Ogundaisi bid this world farewell at dawn. It was Kate Adepegba who dropped the bomb on my lap. I called Uncle Yinka's number to confirm and rudely, it was so."
The veteran actor had been ill for a long time.
Osmond Gbadebo is dead
A month before Yinka Ogundaisi's death, the Yoruba movie industry had lost one of its own, Osmond Gbadebo.
The actor lost his life to the cold hands of death, on Monday, May 30th.
The sad news was announced by veteran actress, Fausat Balogun who took to her Instagram page to mourn the actor.
Fausat Balogun wrote, "Goodnight osmond".
As many pondered on what could have caused his painful death, the late filmmaker's colleague, Yemi Solade while commenting on a post revealed that Osmond had been battling a terminal ailment for years and he lost the fight.
Yemi Solade wrote: "He battled a terminal ailment for years. Lost the fight. Adieu OSMOND".
His wake-keep was held on June 3rd 2022, and it was a star-studded event as friends and colleagues of the prolific movie maker were spotted paying their last respect to the deceased while reciting the Service of Song.
Breaking News: Popular Yoruba actor is dead (Photos)
A popular Nollywood actor, Sunday Olamilekan Ojo, popularly known as Gbatami is dead.
According to the information reaching Nollytrailers, Gbatami died of lung cancer.
Ojo was one of Nigeria's actors that were around for more than three decades in the entertainment industry. Having trained under Otunba Adebayo Salami a.k.a Oga Bello for five years, and graduated in 2004, he was able to carve a niche for himself.
His movie production kicked off barely 24 hours after his graduation; coming out with a movie titled Ojo oro. In quick succession, he had the following movies to his name; Emi nire kan; Wonyosi, Salaye and a host of others with a total count of 14 different interesting movies as at 2019.
The Ilesa born movie act started acting in1982, with a group in Ibadan.
"We tried to shoot a drama for BCOS television, then the TV Station just came, but unfortunately we could not. I moved on and found myself in Lagos.
"In 1990, I joined another group MASCOTT Troupe, we were doing stage plays, taking it around towns and places in Lagos. The leader of the group later relocated to Port-Harcourt and that's how my relationship with the group ended.
"In the course of pursuing my passion, while on training as an apprentice, I met another wonderful man that used to take me to national theatre to sell ticket, it was on one of those trips there that I met Arupe. He introduced me to Segun Philips, one of Mama Rainbow's children and through him I met my boss, Alhaji Adebayo Salami a.k.a Oga Bello.
"I was to spend 2 years with this great man of honour but I ended up spending 5 years," he once revealed.
In the course of his stay with Oga Bello, he met Lasun Ray, Murphy Afolabi and Saidi Balogun, who regarded as a great friend, brother and a mentor he looked up to in the industry.
Recounting one of his dark days in the industry, Olalekan Ojo once said, "One of the days I will always remember in my sojourn in the movie industry was the day my car got burnt. People did all they could but no one could stop the fire. While this was going on, I stood perplexed and what people noticed in me was a bright smile on my face. Some thought maybe something was wrong with me, but right inside me I was giving all thanks and adoration to God that I wasn't stuck in the burning car. That day was the day Mama Awero, Madam Lanre Hassan released her first movie; Aayo Okan.
"I could remember I told God gently, I said I believed this was my challenge in the industry but after this, good testimony is all I crave for, I wouldn't want any other predicament again in my life. I am happy God has been wonderful to me."
More updates as we have it.
May his soul rest in peace.
Ifeanyi death: Wizkid postpones release of new album "More Love Less Ego" to a new date
Award-winning Nigerian singer Ayodeji Ibrahim Balogun professionally known as Wizkid has postponed the release of his forthcoming album "More Love Less ego" to a new date following the death of Davido son, Ifeanyi Adeleke.
Ifeanyi was rushed to Evercare Hospital in Lekki where he was pronounced on arrival. Further reports disclosed that Davido and Chioma were on a trip to Ibadan and Ifeanyi was left with minders at home.
The tragic news has sparked a lot of reactions among netizens including celebrities, politicians, public figures among others as many trooped to express their heartfelt condonlences.
However, Wizkid who had earlier disclosed that he will release his new album "MLLE" on November 4th, 2022 as he has already release two songs "Bad To Me" and "Money & Love" has however moves the release of the new album that houses 13 tracks to November 11th, 2022.
See reactions below;
aishabeauty144: 👏👏👏 that is what we called respect and love!!! OBO be strong
ceey_graphix: It's funny how Millionaires keeps respecting each other with regards, but their poor fans keeps antagonising each other. 😂😂😂😂😂 OnELove Daddy Wizzy ❤️❤️❤️.
itzsamoo1: Before they kill am.
berry_gold0: Why people no get sense like this? If wizkid release song you will bant still shift you still bant 😢 burna that post him tour you no cry, tunde post ad after showing concern yesterday you didn't read meaning to it. Why wizkid always makes you run m*d useless fanbase.
shedrackdouble: Na we fans go just Dey bant ourselves mean while this guys are all cool 😂😂.
iam.jaylavish: Big wiz for a reason! 🦅 man is full of love and compassion❤️.
tobismallzgram: As it should be. Kings for kings 💪❤️.