Are Nigerian Cinemas Sabotaging the Theatrical Release of Sundance Winner 'Mami Wata'?
Earlier this month, Nigerians headed to the cinema intent on watching CJ Obasi's Mami Wata on the big screen during its much-anticipated opening weekend. Buzz has been growing around the dazzling black-and-white film, ever since it became the first Nigerian movie to premiere at the prestigious Sundance Film Festival, where it won the Special Jury Prize for cinematography in the World Dramatic Competition in January. Mami Wata has since toured the world, gaining acclaim at various festivals.
Its debut in Nigeria should have been a triumphant homecoming moment for the filmmakers and film enthusiasts alike. But the way the film has been treated by movie theater chains and distributors has created a large amount of disappointment, and sparked conversations about how Nigerian cinemas seemingly undermine and sabotage box office performances of niche films – or those they believe won't make money because they are not splashy romantic comedies or big budget crime dramas, which are currently the rave of the moment.
Opening weekend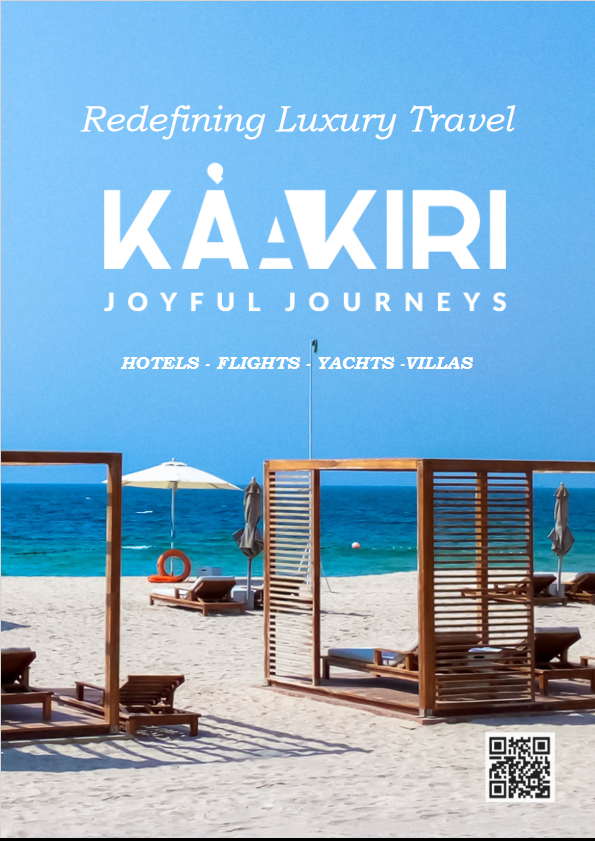 Mami Wata opened on September 8, 2023, with little fanfare, as the distributor, FilmOne Entertainment, made minimal marketing efforts outside of a press run it had helped Obasi and his team with towards the end of 2022. Typically, film promotion in Nigeria includes billboard advertisements, a splurge on digital channels, which sometimes involves getting influencers to promote the film, and a premiere that's often loud and themed to make it an exciting event, as has been seen in recent years. For films deemed niche – that is arthouse pictures or indie films that have done festival rounds and gathered critical acclaim – press screenings often replace flashy premieres.
But Mami Wata did not get any of this. No press screenings, no premiere, no influencer marketing, nor any kind of notable digital marketing effort. Filmgoers knew it was coming to Nigeria because Obasi and his producing partner had constantly shared updates on social media. According to industry players, marketing like this is a core responsibility of distributors, and something that FilmOne has neglected and pushed onto producers for years.
FilmOne also couldn't secure accessible, convenient showtimes for the Sundance winner, even though the company says the film presented an opportunity to support stories that push artistic boundaries. As Ladun Awobukun, FilmOne Entertainment's General Manager, told OkayAfrica, "Mami Wata stood out to us early on, not only for its unique storytelling and creative artistry but also for its potential to break away from the typical commercial movie landscape."
It's been seen in the past that when a distributor wants to support a film, they go all out. Certain Nollywood films seem to get every available location, with showtimes in prime hours. Awobukun, responding to concerns about limited screening locations, says that cinema scheduling decisions are influenced by audience demand and business projections, and ultimately rest on the exhibitors. "While we believe wholeheartedly in the film's quality and international recognition, cinema operators make decisions based on their assessment of market potential and profitability," she told OkayAfrica.
For the film's opening week, FilmOne confirmed 41 cinema locations across the country, which represents about 60 percent of the total sites capable of showing the film — a number the distributor says is commendable because cinemas "took the risk in showing a black and white film." While this seems innocent and fair on the surface, the showtimes reveal a different story. Mami Wata opened in a non-competitive period, with no tentpole film showing, yet the showtimes were either inconveniently early or late, with most sites showing it as early as noon, or between then and 4 p.m., which is during work hours — a calamity that has befallen similar films in the past.
"Technical issues"
Even worse, during the opening weekend, several filmgoers reported that upon arriving at the cinemas, attendants informed them that the film was not showing, citing inexplicable technical issues. Some attendants even claimed the film had already screened despite filmgoers arriving before the scheduled showtime.
The first alarm was raised by Anita Eboigbe, a film journalist and co-founder of the local film publication, In Nollywood, who expressed her disappointment on X (formerly known as Twitter), "A very shady thing is happening with the Mami Wata movie showtimes, and I'm usually calm, but not this time." She continued: "There is only one screen showing the movie in the whole of Abuja. We got there this evening, and they said there are technical issues, so they can't show it."
Eboigbe requested to speak to the cinema's manager, who couldn't articulate the said technical issues but mentioned that another cinema (Silverbird in Jabi) in the capital city would show the movie. However, according to Motunrayo Ojo, a cinephile resident in Abuja, the film didn't show at the Silverbird cinemas in Jabi when she arrived.
A similar experience occurred in Lagos at Silverbird Cinemas in Ikeja City Mall. Segun Odejimi, a marketing and communication professional, was told the film would not show due to "technical issues." However, upon insisting on seeing the film, the issue was resolved within minutes.
FilmOne acknowledges these complaints and says that some of them were unpreventable. "Upon investigations and follow-up with the cinemas, some of the issues noticed by moviegoers were, in fact, infrastructural, which unfortunately is unavoidable in this terrain," Awobukun told OkayAfrica. "In the situations where it wasn't, we angled for replacement shows to be given instead."
Interestingly, these infrastructural issues never come up when mainstream Nollywood or Hollywood films are showing, and as Odejimi experienced, when filmgoers insist, the fabled technical issues get sorted.
An ongoing predicament
FilmOne says it is engaging cinemas to address these issues; however, Mami Wata was removed from all Silverbird cinemas in the country the following week, even though most of the complaints came from there. It is an outcome that betrays the distributor's words about engaging cinemas, and some critics feel, shows incompetence or sabotage.
This long-standing issue between exhibitors, distributors and Nigerian filmmakers who create anything other than the typical fare has persisted for over a decade. When the film critic Oris Aigbokhaevbolo went to see Kenneth Gyang's Confusion Nawa in 2014, he was told the film was not showing without any decent explanation, despite it being on the schedule.
Over the years, it has been evident to local film industry players that niche films are often given limited showtimes scheduled during work hours. Even when filmgoers show up, they are frequently turned away and told there are technical issues or redirected to another film.
This practice by cinema operators, whether intentional or by negligence, negatively affects such films' first-week crucial box office performance, which then gives the cinemas reason to ascribe even more unfavorable showtimes in the following week, or remove the film altogether, as was the case with Mami Wata and Silverbird cinemas. Mami Wata's opening weekend brought in an underwhelming 2.4 million naira. This paints an inaccurate picture of the acceptance of, and demand for, such films in Nigeria.
Ojo observed Genesis Cinemas, which has two locations in Abuja, doesn't support niche Nigerian films except when they promote or distribute them. "I started noticing this foul play when I tried to watch Dinner at My Place, and they said they didn't have it, even though their website said otherwise. It became obvious when I went to watch Ile Owo, and the same thing happened. So, I began to notice a pattern," she told OkayAfrica. Both of these films weren't distributed by Genesis.
Supporting film bosses
Filmmakers are often silent due to fear of being targeted. A number of filmmakers have told OkayAfrica anecdotally that when they do speak out, the distributors and exhibitors shift the blame onto them, suggesting they should cast big-name actors or spend more money on marketing their films despite marketing being a significant part of the distributor's responsibility.
A filmmaker who had experienced this treatment in the past, of less-than-ideal showtimes and attendants directing filmgoers away from their film, spoke to OkayAfrica anonymously to avoid persecution. They expressed displeasure to see this still happening in 2023 and had hoped the Nigerian film industry would have evolved beyond such self-sabotaging practices by now. "At the time it happened to me, it almost felt like there was a deliberate effort in trying to push [only] a certain kind of film," they said. "Seeing it now, at a time that I feel like Nigerians have accepted all kinds of films, it's really disappointing."
As they added, "If a particular cinema chain really accepts to [exhibit] a film, then they should actually go all out to exhibit the film instead of not giving it the full access it deserves."
OkayAfrica reached out to Obasi, who is, for now, choosing to stay focused on being grateful for the support that their film has received across the country from excited filmgoers. "Really thankful for all the love and reception in Nigeria. We do what we do cos we care about Nigerian cinema, and it's future," he tweeted a week ago.FilmOne, which remains the major distributor and exhibitor in the country, told OkayAfrica that it has "a strong commitment to promoting and supporting diverse stories in Nigeria," and admits Mami Wata presented another opportunity to do so due to its unique storytelling and potential to break away from the typical commercial film landscape.
In recent years, the company has picked up arthouse films like Eyimofe and Juju Stories, which despite doing well internationally, suffered a similar fate of poor marketing, and even harsher cinema scheduling. It's clear the appetite for a wider range of Nigerian films is there. A firmer commitment to supporting this from the likes of FilmOne would only benefit the local industry as a whole.
Source: www.okayafrica.com
'Gangs of Lagos' Director Jáde Osiberu on Making Nigeria's First Gangster Epic
Gangs of Lagos is not your father's Nollywood.
Jáde Osiberu's gritty crime-thriller, which bowed on Amazon Prime Video on April 7 bears little resemblance with the cheap, mostly direct-to-video, movies that used to define the Nigerian movie business. The film spins an epic, Scorsese-esque tale of the rise of three childhood friends — played by Tobi Bakre, Adesua Etomi-Wellington and Chike Osebuka — through the ranks of one of the city's most violent gangs. The elaborate stunt work and action set pieces, one involving a machetes-and-shotguns rumble on the streets of Lagos, another a Godfather-style ambush at a swanky political soiree, mark Gangs as an altogether different kind of Nigerian movie.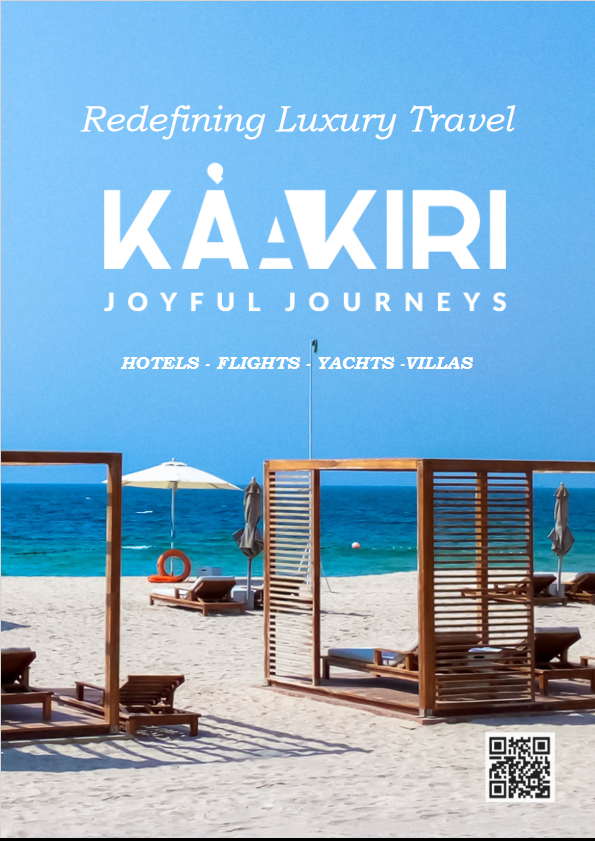 "I was definitely terrified making it," says Osiberu, "[but] I wanted to tell this story and to show that this kind of film could come out of Nigeria."
Amazon, which signed Osiberu and her Greoh Studios label to a three-year production and development deal last year, sees Gangs of Lagos as the poster child for its African ambitions. Along with Netflix and South Africa-based streamer Showmax, Amazon is investing heavily in local African talent in a bid to grow its audience on the continent at a time when subscriber growth in most rich, Western countries is flat or declining.
Speaking to The Hollywood Reporter via Zoom, Osiberu discussed her 10-year journey to make Gangs of Lagos, how the streamers are transforming Nollywood, and why, in Nigerian cinema, women moguls like herself are the rule, not the exception. "We're in this weird alternative version of the media space in Nigeria where actually women are dominating the industry."
This is really ambitious and epic film. Is that to do with it being the first African Amazon Original movie, and the first from you since you signed your three-year deal with Amazon last year?
Actually, Gangs of Lagos was shot independently two years ago, before Amazon actually entered the market and before we met the Amazon team. At the time, we basically came together, my friends and I, to fund-raise for the film. We were an independent force. It was a very ambitious project. But it's a project that I had been inspired to write 10 years ago. I just knew I really wanted to make the film. So we went ahead and made it. Now, there are only about 100 cinemas in Nigeria, so we knew Nigeria alone didn't have the capacity to help us distribute the film. We knew we needed a global platform. We were just lucky that Amazon was also coming to Nigeria at the time. They saw the film and felt it fit into the sort of thing they wanted to do in Nigeria, the scale of ambition and storytelling and all that sort of stuff. So they acquired it. But this was prior to my deal.
It is incredibly ambitious, probably the most epic Nigerian film I've ever seen. Were you at all trepidatious, at all worried about funding this independently? I mean, it's a big swing.
Yes, we were definitely terrified. I was terrified going in. The filmmaking industry in Nigeria is growing but it's quite, well, young-ish. Filmmaking in Nigeria is quite old but what we call Nollywood now, where Nollywood is, is just about 20 years old. And all of us independent filmmakers are just trying to make our dreams come true, collaborating with each other to try to take these big swings.
A majority of the people working on this film hadn't worked in anything like this before. Even our stuntman took a long time to approach a scene like the battle near the end of the movie where we have over 100 people fighting in the streets of Lagos, with all the elements: rain and all that. It was quite scary. We did go in with a plan and tried to pre-produce as much as we could, given our level of funding. I suspect if we had more funding if we had been working with Amazon, we'd have had at least a six-month pre-production period. But we didn't have those kinds of resources.
So yeah, it was daunting. But I think for us, it was important to take the swing, to show what was possible, to show our voice as filmmakers and for me to show my own direction. I wanted to tell this story and to show that this kind of film could come out of Nigeria. Now just imagine what we could do when we even have an even bigger stage and more resources.
Can you give me an idea of what resources you did have?
Well, for pre-production, we didn't have a pre-production office or anything like that, we were just in conversations with the crew and cast for about maybe six months before shooting. The actor who plays Obalola [Tobi Bakre] was getting acting coaching for about four months before because he had never had a lead role before in his life. I'd worked with him before on a smaller film that had a few action sequences. I saw the way he threw himself at that. I also saw the way he played a comic role. I felt like there was something more there if he dug even further. So he did acting training for about four months as well as stunt training. Some of the actors had about four weeks of stunt training, some only two, depending on how much work they had to do. For the extras, a lot of them, we had to train them on set on the day because we couldn't afford to extend them. We shot for two months, from the 18th of June to the 18th of August. All in the streets of Lagos.
What was the original inspiration for the story?
Well 10 years ago I was shooting in the neighborhood of Isale Eko in downtown Lagos, for a series called Gidi Up, the first thing I ever shot, and in this area, the buildings are very close together, and you can see into other people's windows. I looked in and could see this mother preparing dinner for her children, in a state of undress and shouting at her children. I felt like I was looking right into a scene from their lives. It got me thinking about what it would be like to be born into this life [in the slums]. Because right next to this poverty, surrounding it, is extreme wealth — it is right next to the big commercial and financial center of Lagos, where a lot of banks and financial institutions have their headquarters. People there can see this extreme wealth, almost touch it, but it's not their reality.
There is a lot of gang activity in these different slums in Lagos and a lot of gang wars as well. There's a lot of research on it online. Over the years, I just kept on going back to this idea of telling the story of the gangs but not just from the point of view of fighting and violence but from the human angle, starting with a child thrust into this life.
It reminded me a lot of classics of the genre, like Goodfellas. Did you take inspiration from other films in shaping this story?
Yeah, I mean, a few. I love Martin Scorsese, I grew up watching all of his films. I love, love, love Goodfellas. One of the scenes [in Gangs of Lagos] is a throwback to the first scene in Goodfellas where the guy's in the trunk of the car and there's this red light beaming into the faces of the three guys outside. But I also loved City of God when I saw it, back in the day. The chicken at the beginning of the movie is a throwback to the first scene in that film. But it's true to life. I don't know if you've been to Lagos, but in traffic in Lagos, you can find anything being sold from new suits to live chickens. The chaos of growing up as children in the streets is very similar to the Brazilian experience. And for the blood and gore, well Fargo was an inspiration because I'm such a huge fan.
Were you thinking, at all, about the international audience when you made the movie? Did you make any adjustments or concessions to make the story understandable for people who don't know Lagos or Nigeria?
Not really. I was very passionate about making a story that feels authentic. And I was just hoping and praying that authenticity would somehow find its audience. I consciously did not adjust anything. Because I've seen what happens when [filmmakers in Nigeria] try to satisfy both a Western audience and a local audience and end up with this Frankenstein-style project that doesn't quite appeal to anybody. I was quite conscious not to do that. I got questions, even in Nigeria: "Why did you make this primarily in Yoruba, and not in English?"
But for me, all my decisions were not about the [commercial] outcome. We wanted to make a film for a broad audience but didn't want to make too many compromises; we didn't want commerce to dictate our commercial choices. But, of course, the fact that our media in Africa is so very American, we are very exposed to that. We are very influenced by Scorsese, as I said, or Tarantino, or all these great filmmakers. So those influences are in the film but we didn't set out to try to appeal to a Western audience.
What was for you the most difficult thing to shoot?
Probably the shootouts at the party at the end of the film. It got a little chaotic, because, Nigeria is still Nigeria. You have power problems. We had two generators and both of them [stopped working] while we were shooting. We had to run around to look for another one. There were so many extras. So trying to feed so many people, while trying to track your story, and then someone's stuck in traffic … everything that could go wrong went wrong. A big part of producing here is logistical. Planning can be a nightmare because Lagos is unpredictable. There are so many things you can't foresee.
So the party scene was the hardest. But I have a history with party scenes. I love the way Nigerian parties look. I don't like to attend them, but I love how they look. In every film that I make, I typically have a party scene. But what I try to do is subvert what you expect will happen. So here you have a typical Nigerian party and then there's a massive shootout. In my next film, I want to start it with a party that turns into a horror scene.
As you said, what we call Nollywood, the Nigerian film industry, seems to have really transformed in the last few years. Has the rise of the streamers — with Amazon, Netflix, and [South African streamer] Showmax investing in African cinema — had a major impact on the local industry?
I would say absolutely. It depends on which company, because each of them operates differently, and their objectives, their corporate culture and the way they interact with creators are different.
But, for me, what runs across all of it is opportunities. When I left university 17 years ago — it feels like forever now — being a filmmaker didn't seem like an option. I studied engineering, because my parents were engineers, even though I knew, from when I was 13 or 14, that I wanted to be a filmmaker. But back then it was obvious that wasn't really a career choice. Fast forward to when I made my first film. The box office in Nigeria, which was, and still is, quite small, meant you didn't quite know what the path was to get your film to the world. Now things are really different. The path for most filmmakers is really clear. There are multiple paths now. And filmmakers are forging their own paths.
There's a film called Eyimofe (This Is My Desire), that was at the Berlin Film Festival two years ago, and it was in theaters in Europe, and then it was sold to HBO. That's not a path that any Nigerian film has ever had before. (Amazon Prime acquired the film for the rest of the world outside the U.S.).
It feels really exciting at the moment, especially in the last five years. Before it was mostly business people who were in charge of the industry, but now creators actually have a voice. You have to give Amazon credit because when they came into the market, they were like: Yes, we're going to talk to distributors and aggregators, but actually, we want to talk to filmmakers, we want to talk to writers and directors, to the people in charge of these narratives. That's been the biggest change, and it's been really empowering.
It's interesting you mention a festival film because I go to the big festivals and I've noticed a big difference between the kind of African films that are selected for them, usually very art house movies, and the sort of films being made, and watched, in Africa itself.
It's not all festivals. TIFF [Toronto Film Festival] has a history of showing all sorts of [African] films. But the festivals like Sundance, Berlin, Cannes and Venice, seem to cater more to art house sensibilities. And in Nigeria, and most of the rest of Africa, particularly West Africa, the sensibilities of the larger and broader audience are quite different. These African art house films are very influenced by a European sort of filmmaking, which does feel out of reach and a bit unrelatable to a lot of people [in Africa].
I like to think I'm somewhere in between. I don't think I'd make a complete art house film, something that doesn't have that broad relatability to the audience in Nigeria, because I grew up here. Yes, I'm influenced by Western films and even European cinema, but a lot of my experiences are grounded in the reality here. And so my work has to be authentic like that, it can't be like a version of something I've watched in film school. But the other side is that a lot of the commercial filmmaking here doesn't really cater to any sort of artistic sensibilities at all, so they aren't the kind of films that get shown at festivals.
I think the French African filmmakers have, for a long time, been dominating the festival circuit, because most of their funding has come from France, particularly the films that go to Cannes. Nigeria hasn't really had that, we don't have grants, and we don't have co-production treaties.
Can you tell me a bit then about your Amazon deal? What sort of productions will you be making under the agreement?
We're developing a number of things, but we haven't gotten the go-ahead to speak about any specifics. What I can say is I love that Amazon is being really adventurous with genre. Historically, in Nollywood, people have said the only thing that works is dramas or broad comedies. That changed when Amazon came into the market. There's a film, Brotherhood, an action blockbuster-style movie, that I produced, which has done really well on Amazon. Just a few years ago people said action didn't work in Nigeria.
But we are getting great encouragement from Amazon to break the rules, and to be really adventurous. My pitch to them was I wanted to be able to do all sorts of things: horror, action, romance. One of my big passions is producing because it also helps me work with other directors and other storytellers. I want to be the same kind of producer that I love to work with when I'm directing, one who isn't just looking at the numbers but has my back, creatively. I'm their support system so they can just focus on making the most awesome version of the film they want to make. Amazon allows me to do that with this deal, whether it's a series or films, in all different genres.
From an outsider's perspective, it seems that female creators and executives, like yourself, play a larger role in the Nigerian film industry than they do in other countries, including Western countries.
I was asked once in an interview: "As a female Nigerian filmmaker what's it like working in an industry where you are in the minority?" But we're in this weird alternative version of the media space in Nigeria where actually women are dominating the industry. If you check out the top 10 films at the box office in Nigeria, I suspect at least eight are produced by women and directed by women. Two of the big streamers [in Africa] — Amazon and Showmax — are headed up by Nigerian women as heads of the originals team.
So it's also, as you say, in the executive roles as well where women are dominating. A few years ago, a Nigerian bank put out a report that said women business owners were the ones most likely to pay back their corporate loans. They were the better customers. There's just something about Nigerian women. I'm not sure what it is. We're just dynamite when it comes to business, the film business included.
Source: www.hollywoodreporter.com
'LIB – Breaking Free' now on Airtel TV Platform
Leading telecommunications services provider, Airtel Nigeria, in partnership with Trace Content Distribution, a new division within the Trace TV Group, have announced the availability of the classic drama thriller, Living in Bondage – Breaking Free on the Airtel TV platform.
Directed by veteran actor, Ramsey Nouah, the drama thriller  is a sequel to the 1990's blockbuster 'Living in Bondage' with a riveting plot and an ensemble cast, including Kanayo O. Kanayo, Kenneth Okonkwo and Enyinna Nwigwe, among others.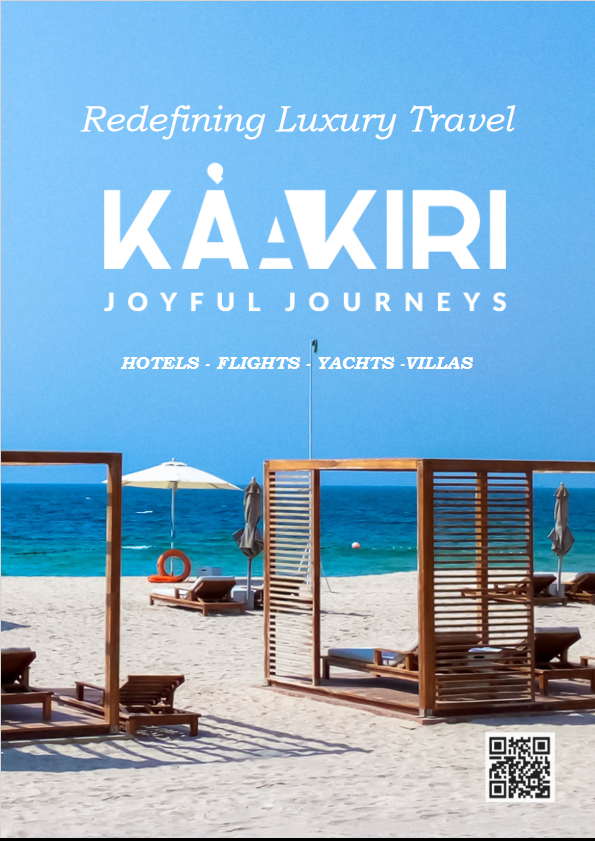 Executive produced by Charles Okpaleke, 'Living in Bondage: Breaking Free' has received critical acclaim taking home 11 awards (a landslide) at the 2020 Africa Magic Viewers' Choice Awards (AMVCA) and numerous positive reviews from critics, reviewers and movie lovers, with many praising the cinematography, setting and performances from the cast, especially Ramsey Nouah, Muna and Kanayo.
The movie has gone to break box office records, ranking 11th overall on the list of highest-grossing Nigerian films of all time.
Commenting on the inclusion of the movie on Airtel TV, Dinesh Balsingh, Chief Commercial Officer, Airtel Nigeria, said Airtel will always go the extra-mile to deliver top-notch and quality content for telecommunications consumers on the Airtel TV platform.
"Airtel is revolutionizing the television viewing experience for all its customers. With Airtel TV, we bring the best shows, best movies and the best of Live TV to our customers, engaging them with premium content as well as bringing joy, happiness and laughter to everyone regardless of location, entry fee and income level," Balsingh said.
Managing Director, Trace, Sam Onyemelukwe, commented: "Airtel TV represents a revolution for movies and series in Nigeria and beyond, Trace Content Distribution (TCD, a new division within Trace) saw Airtel TV as a massive opportunity for the industry, so as a key aggregator for Airtel TV, we are excited to bring Living in Bondage onto the platform and look forward to continuing the trend with other blockbuster Nollywood movies".
Customers of the telco have thousands of other Nollywood and Hollywood blockbusters to choose from on the Airtel TV app at no subscription cost. Customers can also enjoy data-free access to movies on the app for the first 7 days after download.
To enjoy Airtel TV, customers can download the app on Google Play Store and Apple Store- then, launch and click "register". Once registration is complete, customers can browse through the catalogue and stream any content or channel of choice.