Nollywood actors Lateef Adedimeji and Odnalde Adekola are worthy mentions when it comes to men who know their way around fashion in the Yoruba movie industry.
Although the actors are known to show up in suits and other English wears, they also know how to leave fans gushing whenever they show up in their stylish and well-tailored traditional outfits.
Interestingly, apart from the sense of fashion that they both share, both actors have occasionally been confused for one another because of their resemblance and ways of portraying movie characters.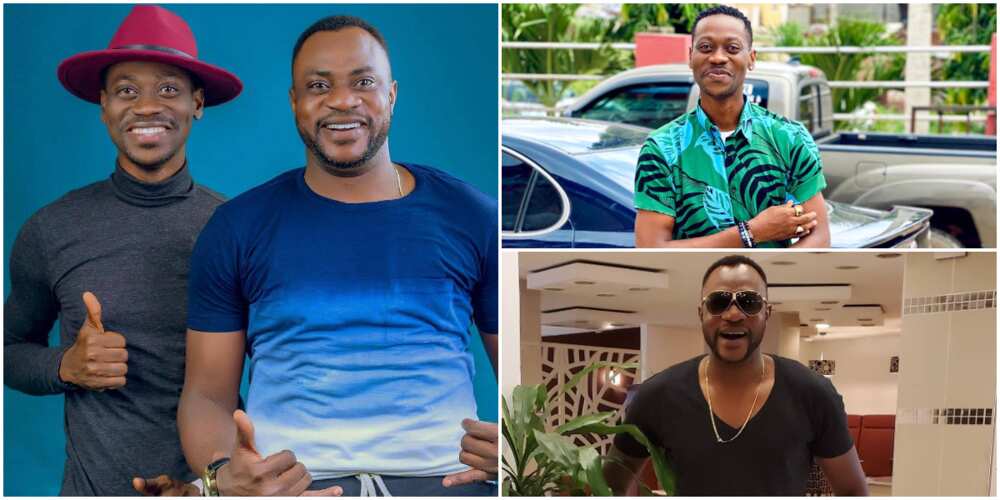 In fact, Adedimeji in a recent TVC interview disclosed that he had to understudy Adekola in order to make sure that he doesn't repeat the same thing that he does on movie sets.
The actor also pointed out that there have been times in the past when people first make reference to Adekola even though he is the one they are trying to point out.
Well, the pictures below will make it clear if the actors also lean towards the same direction in their sense of style and fashion.:
The actors in casual fits
Meanwhile, Nollytrailers previously reported that actor Odunlade Adekola's younger brother Jethro showered prayers on him on social media.
Jethro prayed that the actor and his family will not know any sorrow. The young man then went on to reveal that his elder brother gave him a car gift three days after New Year.