"My partner does not cheat, so not all men cheat" – Actress Jane Obi brags
Popular Enugu-based Nollywood actress, Jane obi, has bragged about her partner, stating that he does not cheat.
Speaking in a recent interview with Saturday Beats, the beautiful thespian noted that she doesn't believe in the popular school of thought that all men cheat.
According to her, she doesn't agree with the saying that all men cheat because her partner is faithful.
"My partner does not cheat, so I don't think that all men cheat." She said.
On favoritism in Nollywood, Jane obi said,
"There is favouritism in all aspects of life. People prefer to work with individuals they are comfortable around, that they can relate well with. There is nothing wrong with people working with individuals they like. Making movies requires being with the people one is working with a lot of the time, so nobody wants to be around someone with bad vibes. Some people call it cliques, but I see it as being cool with someone and wanting to be around them more."
Sharing her thoughts on the importance of being beautiful in Nollywood, the actress said, "Beauty is part of the profession. One has to be marketable to succeed in entertainment. Looking good is good for the business."
"Grandma looking 25": Veteran Joke Muyiwa turns 60, fans react to birthday snaps
Veteran Nollywood actress Joke Muyiwa trends online as friends, family, and colleagues storm her page to celebrate her
The ace actor, famous for her roles in several Nigerian sitcoms and box-office Yoruba movies, turned 60 today, Tuesday, March 21, 2023
Joke Muyiwa's birthday photos have sparked numerous reactions online as netizens couldn't help but gush over her stunning figure at 60
The social media page of veteran Nollywood actress Joke Muyiwa has been buzzing as netizens stormed it to celebrate the movie star.
Joke's photos shared on her Instagram page to celebrate her 60th birthday have sparked reactions online as netizens gushed over the veteran actress' stunning shape and ageless smile.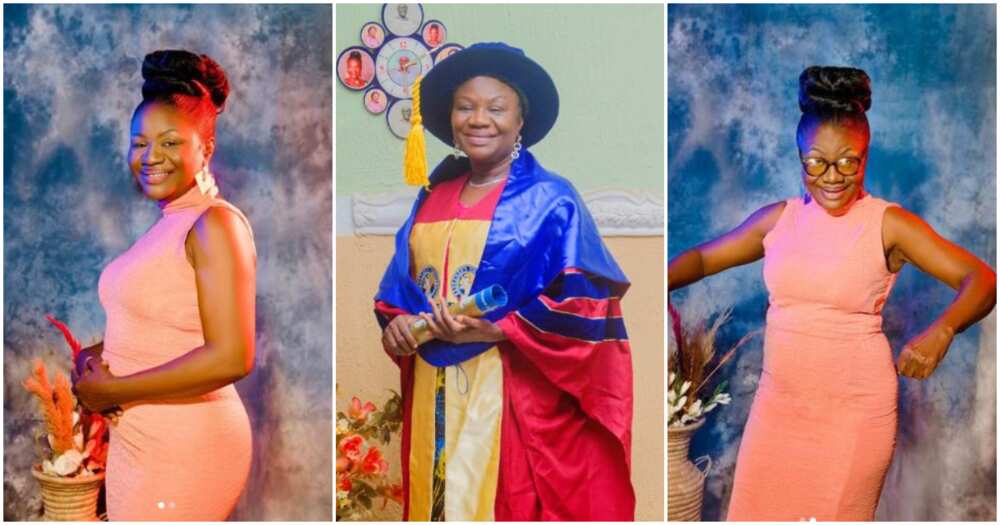 Many hailed the actress while celebrating her new age.
Joke is a doctorate holder and one of the most respected Nollywood actresses for how she carries herself.
"Never seen a passionate Nigerian like her" Iyabo Ojo's lover, Paul Okoye hails her amid drama with Koko Zaria, others
Talent manager, Paulo Okoye popularly known as Paulo has eulogised his lover, Iyabo Ojo for being a patriotic citizen.
Kemi Filani reported that Iyabo Ojo has been at the centre of several bullies from colleagues over her choice of presidential and governship candidate.
Taking to his Instagram to sing her praises, Pauloo praised his woman for being a true believer of Nigeria.
For him, he hasn't seen a more passionate Nigerian like his wife.
Describing her as a good woman, he hoped she would help to government to unite Nigeria.
"Iyabo Ojo, A True believer of Nigeria never seen. A passionate 1 Nigeria like Iyabo. Good woman".
"A True believer of 1 Nigeria IYABO Ojo!! We have a problem in Nigeria!!! I hope you help Government to Unite Nigeria Again!! We really really have a big problem in our hands!!!".
Reacting to it, Iyabo Ojo expressed her love for him.
"Obim…. I love you forever".
View this post on Instagram
Paul Okoye hails Iyabo Ojo
Iyabo Ojo calls the attention of the Nigeria police as Koko Zaria drags her, Falz ad others
This is coming after Iyabo Ojo was left furious over a post made by MC Oluomo's aide, Koko Zaria.
The American big boy as he is fondly known as had put up a photo collage of Iyabo Ojo, Falz, Mogaji , Mr Macaroni and a hosts of others were he blasted them for betraying their tr!be.
Recall that during the gubernatorial election in Lagos, Iyabo, Falz and Mr Macaroni were against the reelection of Sanwo-Olu and had campaigned for Gbadebo Rhodes Vigour, a candidate of Labour Party.
The NURTW described them as 'bastards' for not supporting APC.
"Awon Omo ale Yoruba jatijati", he said in Yoruba.
Taking to her Instagram page, Iyabo Ojo slammed him for insulting her over her support for his choiced candidate's opponent.
Iyabo Ojo called the attention of the Nigeria police to his post as she hit back at him.
"You put up our pictures on your page and call us Omo ale becos we didn't not support your candidate. So what do you people call this @nigeriapoliceforce is this also a joke to you… If anything happens to us, you all should hold this bastard accountable.
You must be MAD".
Celebrities react as Funke becomes a force in Nollywood
FilmOne movie production penned a heartwarming tribute to celebrate Funke Akindele's feat in the industry.
Funke Akindele's movies, Battle on Buka Street and Omo Ghetto The Saga, are the two highest grossing Nollywood movies of all time.
Nollywood actors and actresses have reacted as Funke Akindele becomes a force in the Nigerian movie industry.
Funke Akindele's movies, Battle on Buka Street and Omo Ghetto The Saga, are the two highest grossing Nollywood movies of all time.
FilmOne movie production penned a heartwarming tribute to celebrate Funke Akindele's feat in the industry.
Funke Akindele was described as a hard-working personality who grew to become a force in the Nollywood movie industry.
"Celebrating the movie that started from just a story @filmonestudios head quarters.
The story was taken to the next level by the one and only @funkejenifaakindele
Numbers don't lie. We Celebrate all the hard work put into this movie.
Thank you, Nigeria 🇳🇬 we definitely couldn't have done this without you. @funkejenifaakindele, here is to breaking more records.
Thank you to the incredible cast and crew that made this movie possible. We appreciate you."
Celebrities like Brodashaggi, Abayomi Alvin, Mo Bimpe, Regina Chukwu, Owooniran Rasak, Folagade Banks, Kemi Afolabi, and others beautifully celebrate Funke Akindele's win