2022 Review (5): Most talked about movies and movies stars of the year
Tremendously, it has been a good year in the movie industry in Nigeria. Nollywood has grown beyond its horizons in movie production, cinematic effects, makeup effects and cast in order to produce a Blockbuster movies, which indeed took over 2022.
" 2022 , a year of blockbusters".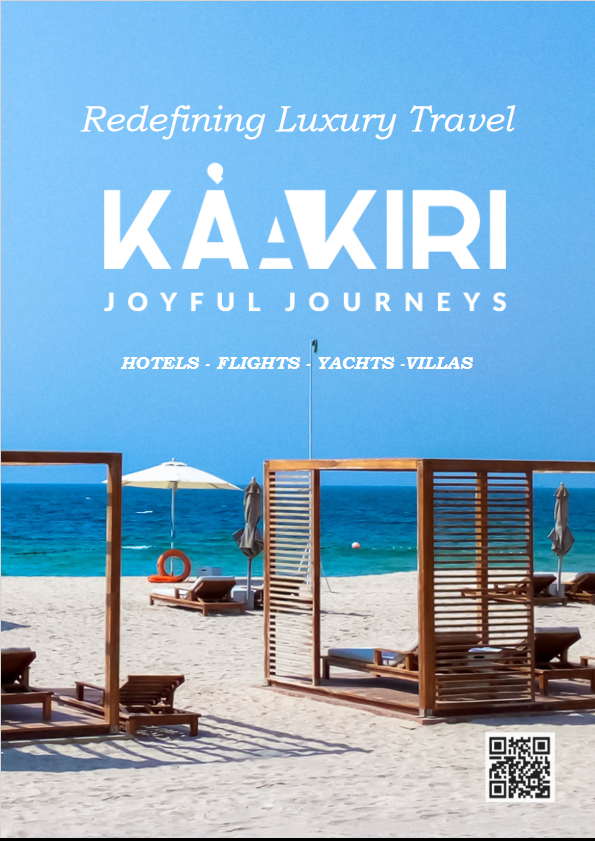 2022 will undoubtedly be remembered for the achievement of many Nollywood films on Netflix.
From prestigious awards inside of Nigeria to foreign evaluations, the industry is truly ramping greater heights and put the nation in the international spotlight of entertainment.
Now, we will be going through some movies and movies stars that made 2022, with all these casts , a nollywood movie is a must watch, these people have been delivering back to back and Nigerians and outsiders are loving it.
Dinner at My Place
Kevin Apaa's Dinner at My Place is unquestionably one of the better Nollywood romantic comedies. In this film, Nonso (Timini Egbuson) intends to propose to his fiancée over dinner to use an expensive ring that rightfully belongs to his late mother. Nonso ends up with the ring in the soup and gets an unexpected visitor, which change the fate of the enjoyable night he had planned.
Dinner at My Place, which was originally intended to be a short film, plays into typical love clichés. Nonetheless, it's entertaining and has a unique plot. And the outstanding performances are more than enough to compensate viewers.
King of Thieves
There has been an upsurge in epic Nollywood films over the past few years. And the story of bravery and betrayal told in King of Thieves stands out; this is one of the most exciting additions to Nollywood's epics catalogue.
The blood-thirsty Ageshinkole, the main character in the film, wages a campaign of terror on Ajeromi's kingdom, but there's more to his madness than meets the eye. For over two hours, King of Thieves weaves a plot that is not perfect but has a lot going for it to keep viewers charmed till the end.
Omo Ghetto the saga
Funke Akindele's Omo Ghetto the Saga completely controlled the box office and became Nigeria's highest-grossing film in 2021.
It was released online in September 2021, and by December, it had surpassed some other Netflix movies that were previously on the chart.Omo Ghetto quickly became Netflix's most-watched Nollywood film.
Omo Ghetto the Saga is definitely one of the best Nollywood movies on Netflix in 2022, according to the platform's charts.The film depicts a street lifestyle and gangsterism. Funke Akindele, who plays the lead actor, is a twin with almost nothing in common (probably just blood and physical resemblance).While Ayomide is calm and successful, representing her rich mother and lifestyle well, Lefty is always out on the streets, looking nothing like a girl from a rich background.
The movie is star-studded, featuring big names in the movie and music industry like:
• Yemi Alade • Chioma Akpotha • Mercy Aigbe • Eniola Badmus • Akah Nnani • Bimbo Thomas • Deyemi Okanlawon • Austin Adugbe, among others.
Omo Ghetto the Saga is one of the most popular movies on Netflix today as it has amassed a lot of views both in and outside Nigeria.
Elesin Oba
The tragic play Elesin Oba, "Death and the King's Horseman," written by Nobel Prize winning author Wole Soyinka, is based on the true story of Elesin Oba, the Yoruba King's horseman, and depicts the Yoruba people of Nigeria's traditional beliefs and outlook on life and death.
The Netflix original film "Elesin Oba: The King's Horseman," directed by Biyi Bandele, is based on Wole Soyinka's play. The film depicted Elesin Oba's real-life experiences in 1943 Nigeria during British colonial rule. Elesin Oba, the King's horseman, planned to ritually kill himself in order to transport the dead King to his ancestors in the afterlife.
Elesin Oba is one of the trending movies on Netflix in 2022.
King of boys: The Return of the King
"King of boys: The Return of the King" was released on Netflix in August 2021 and since then, the sequel has never left the Top 10 list on Netflix in Nigeria.
The series is a sequel to the political crime thriller, King of Boys, released in 2018. In the sequel, Alhaja Eniola Salami continues her struggle for power, but this time, in a different position- State Governor. Eniola's character becomes more subtly ruthless and focused, having lost 90% of her most prized possession before her comeback.
The movie was written, co-produced, and directed by Kemi Adetiba. The casts include top Nollywood stars like Sola Sobowale, Toni Tonnes, and Titi Kuti.
King of Boys, the return of the king is definitely one of the best movies on Netflix in 2022.
The Set Up 2
The Set Up 2 is a sequel to "The Set Up," a 2019 film. Chike is still trying to wrap her head around her new job as an agent for an international organization in this Netflix gem when a hardened criminal (Usi) kidnaps one of her closest friends. She is then forced to abandon everything to pursue Usi. She has no idea that the kidnapping was staged to entice her.
Will Chike triumph over Usi, or will she be disappointed that she had to forego her dream job in order to save the day?
Naz Onuzo directed the crime thriller, which stars Adesua Etomi Wellington, Kehinde Bankole, Nancy Isime, Tina Mba, Uzor Arukwe, Kate Henshaw, and Blossom Chukwujekwu, Stan Nze, and Lota Chukwu.
Ayinla
Ayinla tells the story of an Apala musician who used his career as a musician to address the issues in contemporary society. He praised and condemned acts in society fearlessly.
The Yoruba film was released in June 2021 and was later released on Netflix for global streaming. The movie was nominated for Best Cinematography and "Best Nigerian Movie" at the 2021 Africa Movie Academy Awards.
Ayinla was produced by Jadesola Osiberu, Directed by Tunde Kelani, and features top Nollywood casts like Bimbo Ademoye, Lateef Adedimeji, and Kunle Afolayan.
Blood Sisters
Blood Sisters has been rated the best Nollywood series on Netflix in 2022. For a long time, it was the most-watched Nollywood movie on Netflix.
The thriller series portrays the story of two best friends, Kemi and Sarah who become runaway sisters after murdering a man in self-defense. The family of their victim wants them dead and unfortunately, they are powerful enough to influence the police to get justice done their own way. How would the sisters end up?
Weeks after its official release on May 5, 2022, the four-episode series still has everyone talking, especially since its record-breaking feats as stated below:
• Blood Sisters is Netflix's first original Nigerian Series.
• The series amassed over 11 million views worldwide in 6 days.
• Blood Sisters was on the top 10 charts in over 31 countries including Japan, Canada, the U.S, Belgium, United Arab Emirates, and Brazil.
• It was equally featured on Variety, a feat that got everyone talking all over again.
The movie stars veteran actors like Kate Henshaw, Ramsey Nouah, Uche Jumbo, and Segun Arinze. The lead actors were Nancy Isime and Ini-Dima Okojie. It was produced by Mo Abudu.
Brotherhood
Brotherhood has been at the top of the charts across the country for quite some time. The film is about twin brothers who are forced to live separate lives after their parents die. They end up on opposing sides of the law, with one (Wale) becoming a detective in an anti-crime unit and the other (Akin) becoming an armed robber.Akin joins a gang of robbers, which later becomes his brother's investigation assignment.
Will the dedicated detective remain true to the law after identifying his brother as a gang member?
Will Akin murder his brother in a shootout with the cops?
You probably know the answer if you've seen "Brotherhood," but if not, head over to Netflix.
Anikulapo
Anikulapo is the most talked-about film among the Nollywood movies on Netflix right now. The "Kunle Afolayan film" tells the story of love, death, and betrayal.
A not-so-innocent traveler (Saro) lies with the king's wife (Queen Arolake) and earns himself an avoidable death sentence. He is however given a second chance to live after a mystical bird (Akala) wakes him from the dead and gives him the power to resurrect the dead, thus becoming a much sought-after and powerful man in the village.
Will Saro be faithful to Arolake and his source of power? or will he abuse his power and betray his beloved?
Anikulapo starrs many popular Nollywood actors including Kunle Remi, Bimbo Ademoye, Sola Sobowale, Taiwo Hassan, Fathia Balogin, and Oga Bello among others. The film has earned recognition in many countries, with the most recent achievement being its placement among the top 10 trending Netflix movies in the U.K.
Rounding off the year with these amazing blockbusters
Far From Home
Far From Home tells the story of a young man, Ishaya Bello who would do anything to escape from poverty. The movie revolves around students at the Willmer Academy.
The movie is a limited series with top Nollywood stars as cast: Richard Mofe-Damijo (RMD), Funke Akindele, Adesua Etomi-Wellington, Bolanle Ninalowo, Bimbo Akintola, Linda Ejiofor, Chioma Akpotha, Femi Branch, Carol King, and Ufuoma Mcdermott. Far From Home is produced in partnership with Inkblot.
Palava
The movie revolves around Richard Mofe Damijo who plays the role of Osage Idehen, a renowned musical artist with five beautiful daughters. His love for women constantly lands him in drama and problems, a theme that informs the movie's title. His life and family is turned upside down when a scandal is revealed on the eve of his 60th birthday.
Palava is an inklot production set for release in the Cinema on December 9th. Palava!' features Linda Ejiofor, Bisola Aiyeola, Jemima Osunde, Beverly Naya, Beverly Osu, Chinedu Ikedieze, Iyabo Ojo, Mercy Aigbe, Eniola Badmus, Omawumi Megbele, Gideon Okeke and BB Naija star, Neo Akpofure.
Battle On Buka Street
Battle on Buka Street is coming to the Cinema on December 16th. The cast includes Femi Jacobs, Mercy Johnson, Kelvin Ikeduba, Bimbo Ademoye, Tina Mba, Sola Sobowale, Nkem Owoh and the movie's co-director, Tobi Makinde.
The movie is a chronicle of a food challenge between two women fighting over the best local food seller title — the 'King of Buka Streets'.
Ijakumo' (The Born-Again Stripper)
Ijakumo is set for release in cinemas on December 23, 2022. It features cast such as Toyin Abraham, Kolawole Ajeyemi, Lolade Okusanya, Kunle Remi, Lillian Afegbai, Olumide Oworu and Eso Dike.
'Ijakumo' (The Born-Again Stripper) is a thriller that follows the daughter of a powerful spiritualist, who is hell-bent on destroying the life of her former lover, a renowned pastor of a mega-church, who jilted and left her to die. She partners with a stripper and choir leader to exert her revenge plan on her former lover.
Niyi Akinmolayan reveals his favourite scene in Jagun Jagun
Niyi Akinmolayan, a renowned Nigerian filmmaker and founder of Antill Studios, the post production company behind the blockbuster hit Jagun Jagun, recently shocked fans and critics alike by declaring that his favourite scene in the movie is not the much-talked-about flying fighter scene but rather the intense moment when Moyale, played by Adebowale Adedayo, kills a recruit, Olatayo Amokade, popularly known as Ijebu.
Jagun Jagun, a high-octane action-packed film set in a fictional African kingdom, has been widely praised for its breathtaking visual effects and captivating storyline. The movie follows the journey of Gbotija, played by Lateef Adedimeji, a young warrior destined to defeat an evil and ruthless warlord, Ogunjimi (Femi Adebayo).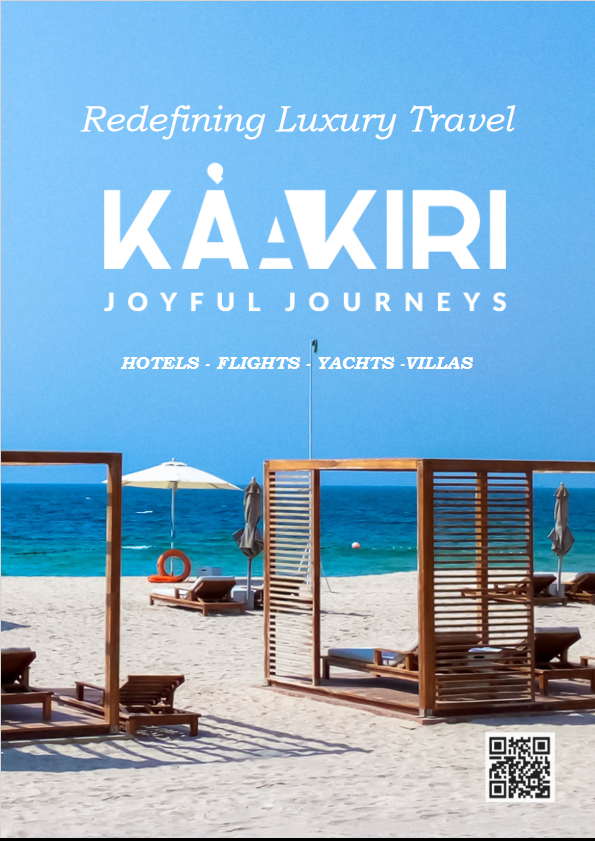 Akinmolayan's admission came as a surprise to many, as the flying fighter scene, featuring Adamson Ibrahim, who was also the stunts coordinator of the movie, soaring through the sky while battling a fighter, had gained widespread attention and was considered one of the film's highlights. Nevertheless, the director's choice to emphasise Macaroni's pivotal moment in the plot has sparked a new wave of interest and speculation among fans.
In the climactic scene Akinmolayan favoured, Macaroni, one of the lieutenants of the warlord, figures out and confronts Ijebu, a brave infiltrator of the camp. The tense encounter showcases Macaroni's agility and deadly combat skills as he engages in a thrilling sword fight with Ijebu, who was nameless in the movie. The intense struggle eventually culminates in a shocking turn of events when Macaroni emerges victorious, effectively eliminating the threat Ijebu posed to the warlord.
Explaining his surprising choice, Akinmolayan revealed that he came about the need for the two actors to have a strong moment in the movie few hours to shooting. He also explained that the stunts coordinator was able to come up with the masterstroke in just three hours.
"Everyone is talking about this scene but my fav is the macaroni killing Ijebu scene. We came up with it 12hrs before the shoot. I told him to work something out for macaroni and Ijebu so they can have a strong moment in the film. In 3hrs, Adams came up with something and the actors became fighting machines. It was as if he programmed them. If you are serious about stunt work in your film, Adam is the person you should talk to," he wrote.
Everyone is talking about this scene but my fav is the macaroni killing Ijebu scene. We came up with it 12hrs before the shoot. I told him to work something out for macaroni and Ijebu so they can have a strong moment in the film. In 3hrs, Adams came up with something and the… https://t.co/UkKeaUUJBG

— Niyi Akinmolayan (@niyiakinmolayan) August 13, 2023
Hmm, Akinmolayan's choice resonates with us too as we don't also believe the flying warrior scene is really spectacular. What about you?
AMAA Receives 389 Entries From 45 Countries, Screening Begins
Despite the shocking demise of its founder, Peace Anyiam-Osigwe, the Africa Movie Academy Awards (AMAA) and the Board of the global award organisation have approved the commencement of preparation for film selection ahead of the next edition of the awards.
The AMAA Screening College has opened to sort through the 389 entries from over 45 countries already submitted for consideration.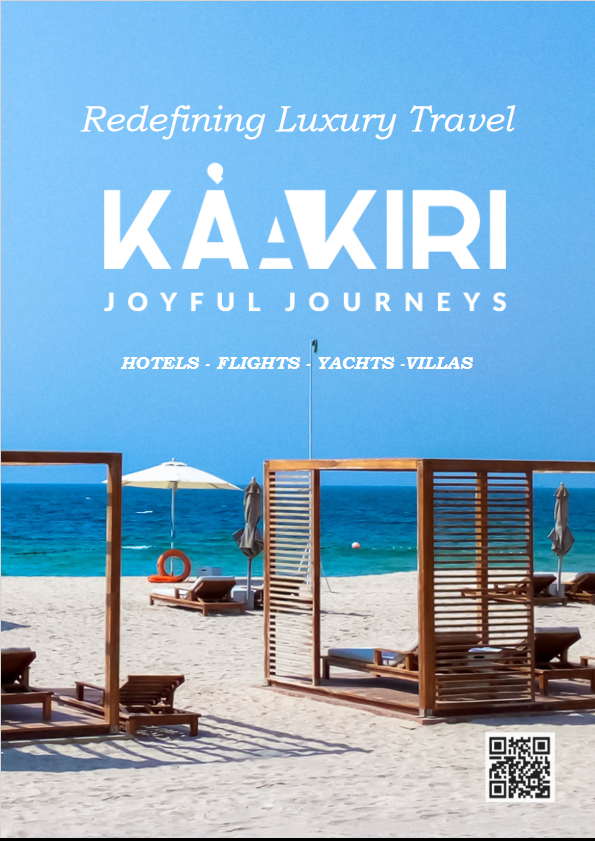 Renowned film critic and academic and chairman of the college, Dr. Shaibu Husseini, disclosed that the screening would be carried out in three stages before successful entries will be forwarded to the Board of the International Jury of the award.
The board will then determine the films that will make it into the 26 categories of the award.
"We have got the approval of the board to commence the process for this year's AMAA award after the tragedy of the demise of the founder. AMAA is a legacy of Peace Anyiam-Osigwe, which we will preserve and continue to nurture in her honour. The Screening College has started work. We have three stages of screening with the last stage being the College of Screeners and films selected from the three stages of selection will qualify for nomination as will be decided by Board of AMAA International Jury," Husseini said.
The first stage is the pre-selection, which will last four weeks. This stage involves film critics, film scholars, filmmakers, and enthusiasts from across the continent to ensure that only the best of the entries make the final selection cut.
Next, the college will begin screening at the level of the College of Screeners; this will last another two weeks before the jurors meet to decide the nominees that will be announced at the nomination event.
AMAA announced a call for entries on December 1, 2022, with a late call for entries fixed for June 30, 2023.
"Recall that the late founder announced timelines for AMAA 2023 at a press conference on December 1. The Board of AFA intends for us to work with that timeline. So we are working with the Board to ensure that we meet the date that PMO had fixed for the main award event," the College Chairman added.
"African Women Are Petty To Each Other" – Nollywood Actress, Mary Njoku Reveals
Nollywood actress and ROKTV boss, Mary Njoku, has opined that African women are petty to each other which destroys the bond of sisterhood.
The movie star, in a post shared on her Instagram page, stated that little misunderstanding among women always leads to long-time malice.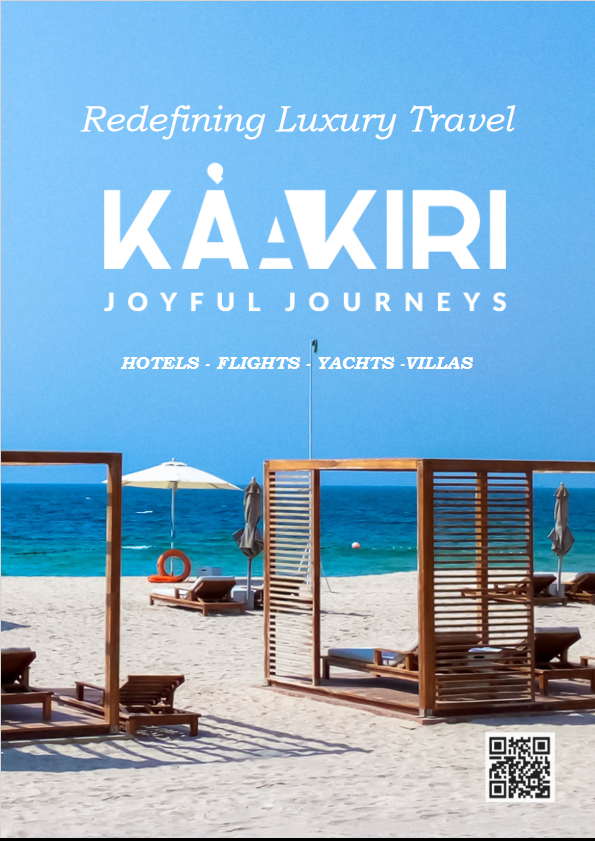 Remmy Njoku advised that people should learn to let go of words not said to their faces and learn to tolerate each other, adding it is the only way they can grow together.
She wrote: "African women are so petty to each other. Small misunderstanding, 5 years of malice. I heard you said I am yellow, are you green? I texted you but you ignored, there is a chance I missed it.
"You think you are better than me, sister! How do you know what I am thinking? You de inside my heard She said you said I heard what you said, has destroyed sisterhood.
"Dem say dem say, if she didn't/can't say it to your face, rest let learn to tolerate each other the way we tolerate our men. That's the only way we can grow together"
See Post Below;