4-4-44: Catching Cruise On The Street Of Nollywood
This movie is a directorial effort of the award winning Nigerian film auteur, Izu Ojukwu.
Until the title was recommended to me, I didn't really feel the publicity of the film.
The film?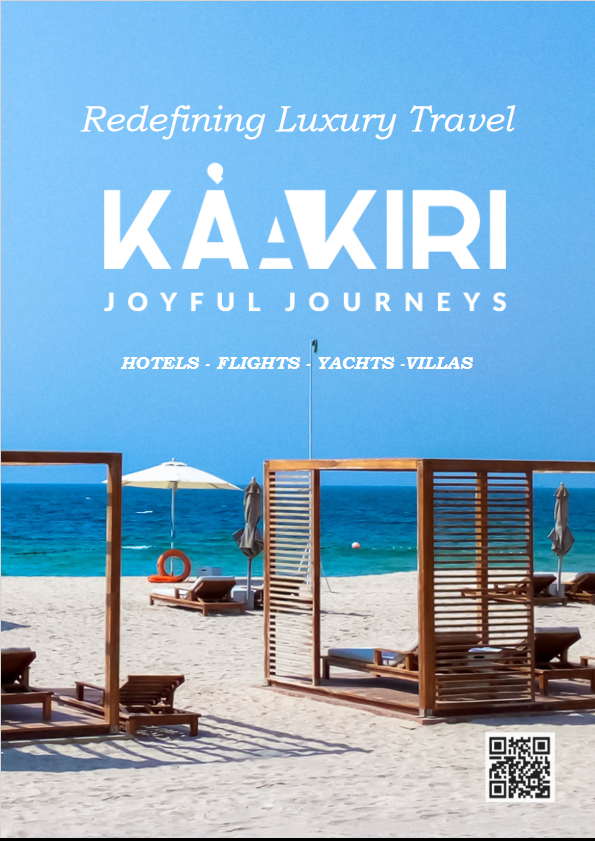 A true life epic love story of a young couple that wrestles mental health challenge inflicted on the bride on her wedding day.
Okay, generally the film is a masterpiece of visual art, especially on cinematography and production design. If you are a fan of 'old school' nostalgia, you will find the art direction irresistible.
The story is linear with an attempt of suspense that refuses to suspend – maybe for me though (talking about why Richard Mofe-Damijo – RMD spent the community's money).
I like the fact that the wife's mental illness is attributed to medical defect from poison, and not paranormal phenomenon that is synonymous with Nollywood narratives.
Unless you are a critical or technical audience, not everyone will notice the chroma effects. In plotting that, Izu really did a yeoman's job in my estimate. And I think to achieve such period 'back-to-the-past' film, studio and green walls are key, just like they must key.
The twist of the money coming from Reverend Father, introduction of the white lady and final settlement of outstanding debt is somewhat unconvincing though.
Generally, I would like to know the consumption pattern of the movie in the weeks ahead. It is too early to talk about the number of eyeballs.
I also think Izu's penchant for oscillating between arthouse and commercial films impends the commercial viability of his films in most cases. That's not a sin anyway, the choice is his and his sponsors.
The typical "you mock me, I revenge" syndrome that is synonymous with 'Igbonglish' films prominently featured in the plot. Though, the execution of the poison is more pedestrian compared to the regular Upper Iweka road directors – too cheap.
I like the palm oil processing depiction. We need to feature our indigenous crafts and trades regularly. It invokes cultural memory and positions our cultural products for world recognition.
The traditional marriage is also good as cultural exhibition of Nigeria's specs.
The use of relics and vintage cars will make you go green with envy.
The costume?
Here and there. The wigs on the male casts could make you throw up. Maybe because I was not born in the 40s and 60s anyway.
Character and characterisation?
As usual, Chiwetalu Agu is stereotyped as a regular over-acting character – his trade in stock. But for others, their acting is not bad.
RMD (Hillary) is too rigid and flat. I doubt if the emotional preparation is intensed.
There is a struggle to pin his dialogue to his acting.
Nse Ikpe-Etim (Theresa) gave her best in particularisation and immersion. But the camera angles didn't do justice to her role interpretation. She deserves pity through empathy, unfortunately, I see Nse, not Theresa, in the film.
The eldest daughter and narrator (Essien) looks real and infectious. Perhaps because she is relatively unknown.
Alli Baba tries not to be a comedian, but it's a difficult task on the part of the viewer to disconnect his permanently etched funny optics.
Seun Akindele (younger Hillary) could not get out of his Yorubaness to properly fit into the Igboness, a weakness that is explained with dialogue.
For Teni Makanaki and Broda Shaggy, I don't know their usefulness, music relevance and act in the movie. I think this is a real issue with table casting.
Generally, I think Izu paid more attention to cinematography and production designs than other aspects of the production life cycle.
4-4-44 is a lesson about love, loyalty and perseverance.
The movie is on Prime Video. Take your time to see it and let's compare notes.
Ijakumo: Dissecting The Underbelly Of A Born-Again Stripper
Film Title: IJAKUMO (BORN AGAIN STRIPPER)
Catching a cruise on the street of Nollywood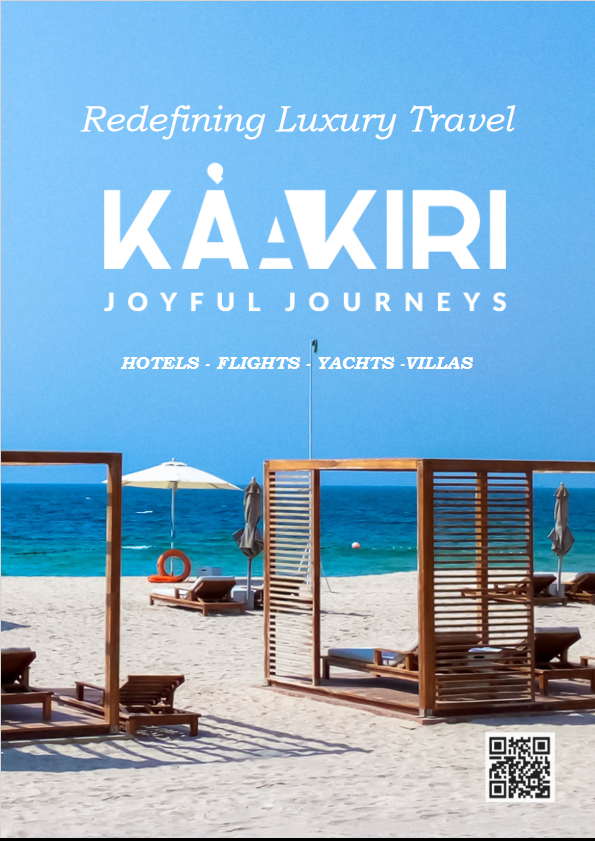 THE FILM
BAS is an exposé of an underworld cartel interested in questionable ventures that crumble like a pack of cards due to one man's greedy past. BAS is a hybrid of religious beliefs and a fusion of phases. A bold attempt at nudity in the face of Nigeria's moral struggle.
GENRE
Action/drama/adult. However, BAS has elements of other genres but is foundationed in drama. Let me help you make a graphical sense of it – imagine a Naija version of 'India RRS', combine with 'Living in Bondage: Breaking Free' psychokinesis, sprinkle with 'Omo Ghetto-The Saga' twinny trope, garnish with nudity of 'Shanty Town', errors of 'Glamour Girls remake' and paranormality of 'Agesinkole'.
STORY
Obviously not a common story.
Fictitious but a reflection of our immediate environment that is bellied in religious bigotry, esoterism, social menace and underworld cabals.
BAS is a sociocultural reality of an emerging Nigeria.
The premise, tango, twist and resolution are all predictable.
When you raise 'what if' question in your film story, make sure the answer is not an easy nut to crack. This is instructive and important.
If Asabi has the power to repel live bullet,appear and disappear, I don't think she needs the services of Sharon or Hacker to get the holy thumb drive.
With her two hands tied in the car trunk, Sharon removes her phone and messages Asabi.
Mummy Ireeeeeee, Haba!
E stop se be jare. Kini gbogbo katikati yen in neo-Nollywood?
Sharon's seemingly compromised discussion of Olajide with Asabi is enough to put her under security surveillance, which should lead the story to her captives.
The self-proclaimed hack goddess that could remotely generate the code of a security door may not need a thumb drive. Though, something is still unclear to me. Is the screenwriter saying all the account details of organ harvesting, transportation, hotel, club and Charis Xtian church businesses are in one USB drive in the house of a common business front\placeholder? Just asking for a doubting friend ni o. Like some of us protested the cartels' controversial USB drive in 'Glamour Girl's remake', this Almighty token or USB get as e be. A collaboration with a bank's insider could be explored here.
Mummy Ire, the audience is not meant to be spoon-fed. We have seen Asabi being fortified by her father. We also see the spiritual webbing with the drum. With that, you have built a scary world around her. That badly executed chroma keying of father and daughter in the firmament is needless, ma.
In the shoot-out scene, the stunts and effects remind me of RRS' unrealistic and phoney depictions. In the same scene, Sharon has the luxury of time and audacity to tell Mary her life story in the face of death.
Ha! Mummy Ire!
Mummy Ire!!
Mummy Ire!!!
E e melo ni mo pe yin ma?
You too dey play.
E ma se bee ma o.
I doubt if women are allowed to share grace in churches. Kindly double-check that piece of information.
Filmmaking is a make-believe business, everything in filming is deliberate and purposive. There is a need to understand the viewers' attention span. Some scenes are long and talky. Show it, don't tell it, is the first rule of screenwriting. The screenwriter tries putting different sub-plots into one film, contriving lazily twists- this is common in Nollywood films.
Kuku kill us nah.
Fry us dry, we be your Ileya ram. If not, you won't in one scene condescendingly sell crypto and wakanow. That's after you have sold Asiwaju herbal o.
The way those brands are featured abuses our sensibilities.
You didn't help the brands either, you only etch them in our eyes not in our hearts.
Just to mention a few.
SOUND DESIGN, THEME MUSIC AND FOLEY
That hymnal is bae.
May the guitarist never contract herpetic whitlow.
The worship song nah bomb. Synching yi noni wahala.
Quality sound and sound design.
Relevant songs and theme music.
That Ijakumo panegyric reminds me of Tope Alabi in her Yoruwood reigning days – with theme music, you don't need to see the rest of the film.
What is the relationship between Awuru (a matted hair born) and Ijakumo (jackal)?
DIRECTOR'S SIGNATURE
I struggle to pin the directors' delivery mode to semantic, semiotic, aesthetic or a combination of all.
The directors rely heavily on dialogue. Let me assume the screenplay has more spoken lines than the description/action.
The two church scenes, club and burial, are well-plotted and blocked.
The final fight sequence, the mountain top with pastor Remote, hacker's set up, hospital, board meeting and sex scenes are far from convincing and reasonable.
DIALOGUE
I love code-mixing and indigenous language, maybe because I am poor at the king's English.
BAS gives a good account of language use in Yoruba; I can't say the same for English. Though, Olumide Owuru's delivery of the Yoruba line is like drinking an overdose of 'Asiwaju herbal' without a readily available Sharon- the struggle with erection could better be imagined. Did I just type that?
Many talks, but no resonance, no engagement, no nexus of connection.
Most lines are not elevating the characters and deliverables.
Olajide's raw and mature lines will make the street guys hippy.
The truth be said, somebody didn't give attention to the depth of dialogue in BAS.
CHARACTER AND CHARACTERISATION
Sharon/Mary (Lolade Okusanya), Olajide (Kunle Remi), Younger Asabi (Debora Shokoya), Kayinsoro (Kola Ajeyemi), and Baba Asabi (Ganiu Nofiu) deserve commendations.
Toyin is not bringing anything new. The ruthless valiant only exists in her head as a producer, not Asabi. She is not robust in her role interpretation.
If anything is wrong with Sharon's act, blame the directors. She is flexible and spontaneous. Though, her body double is not well plotted- you won't notice that if you are not a critical audience.
Olajide's character picks up late in BAS, it is not part of the character DNA from my observation, ore wa o se emotional preparation ni. But he picks up later and finishes the marathon wella.
FOR CULTURE
Creative freedom and cultural relativism are tangoed in BAS.
In a culture that measures omoluabi by character, nudity may encounter some moral wraths.
Religious culture may also be queried, especially by Nigeria-based Personal Assistants to God.
For indigenous culture, few scenes speak to Yoruba tradition. The mythical and mystical tendencies of talking drum. Belief in apparition and promotion of traditional worshippers.
CINEMATOGRAPHY
Nice sound output.
There are nice camera anglings, movements and a few creative shots, but they do not elevate the story. No matter how big your screen is, nothing can be compared to a CU. Drone or Jimmy Jib could have given impressive spectacles of the church scenes.
The lighting is not bad, especially in setting moods. The temperature does not match, and some lighting efforts are amateurish.
Pulling focus on two-shot that requires reaction is a sheer waste of lens and frame.
Some shots need compensatory and complementary takes.
BAS looks like an effort salvaged at post-production because of some camera gaps.
I cannot understand the relevance of smoke in some scenes.
Intercutting the worship song with erotic scenes makes lots of cinematic sense.
PRODUCTION DESIGN
From past to present. Between modernity and antiquity. Vintage to contemporary. The Arts Department is great.
Costumes do not really say anything.
Long hair is meaningless.
The make-up is not bad.
Is that a wreath or a marriage bouquet?
Why the harvest of candles at the board meeting?
LESSON LEARNT
Karma treats fuck ups no matter how long.
Worship God, not your pastor.
Listen to your parents, they still hold the ace.
POSTSCRIPT
No perfect film anywhere.
With ₦278,496,384, BAS performed above average considering the genre.
But watching BAS is like buying a condom with multiple holes from Kiekie's pharmacy. The wasted money and dissipated sensual efforts are less painful than the damages of STDs and unwanted pregnancies.
BAS is Iya Ire's reflection of personal conjectures and fantasies, not audience-oriented.
It is evidenced by the title- Ijakumo, uncoordinated plots, unrelated long trailing hair, needless tribal marks and flappy Yansh flying around the screen space.
In BAS, there is a tension between self-absorb, fiction, fantasies, creativity, culture and reality- 'world best' prefer self-absorbent to other factors in telling her story.
BAS is streaming on Netflix, watch and let's have your takes. You never can tell; I may be wrong.
Eid Mubarak!
Ẹlẹ́ṣin Ọba, the King's Horseman
By Olobe Yoyon
The new Netflix movie, Ẹlẹ́ṣin Ọba, the King's Horseman is another adaptation of Wọlé Ṣóyínká timeless 1975 play, Death and the King's Horseman. The play was inspired by Dúró Ládipọ̀'s 1964 play, Ọba Wàjà (The King is dead).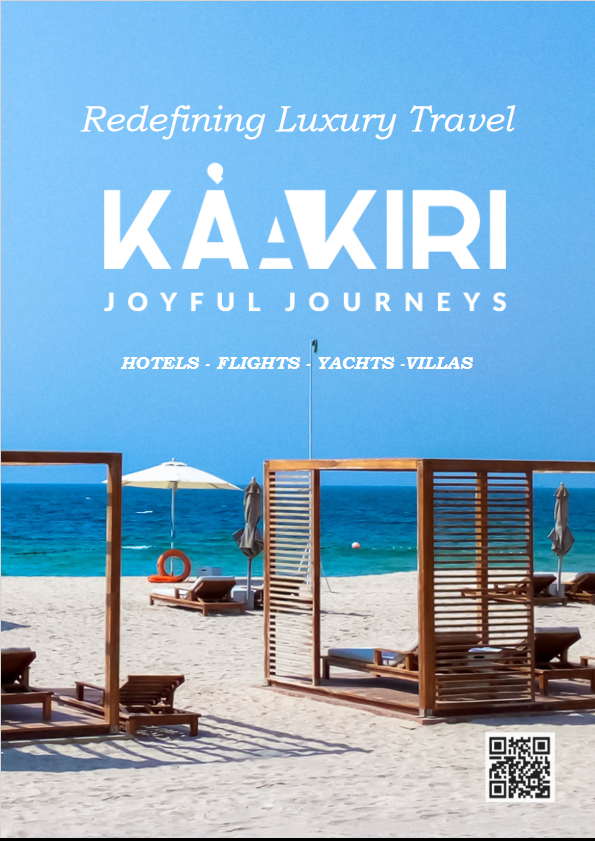 Both plays are based on a real incident which unsettled the ancient city of Ọ̀yọ́ when a British civil servant prevented the sacrificial suicide of a town chief, Ẹlẹ́ṣin, who was ritually prepared to obey custom and follow his late king to the grave.
In Ọba Wàjà, Dúró Ládipọ̀ tells the story of one Abọ́bakú (one who is required by custom to die with the king) who due to the intervention of a British District Officer, became doubtful of the duty of his office, a most shameful thing to his honour and his family.
Dáwódù, Ẹlẹ́ṣin's son was disgusted by his father behaviour in breaking faith with tradition. He decided to take upon himself the burden of the office and do the needful. He insulted his father till his last breath, for being cowardly.
Ẹlẹ́ṣin took his life as he was supposed to, however his honour was already gone, and he had also lost his first son. "This is the white man's doing,' he cried, 'the British official, trying to save one life, has caused two deaths."
Ṣóyínká's Death and the King's Horseman is set in the Ọ̀yọ́ Kingdom in south-west Nigeria in the early 1940s. Ọ̀yọ́ tradition demands that Ẹlẹ́ṣin Ọba, the king's horseman, must commit suicide before the king is buried in order for his spirit to lead the king's to the great beyond.
However, Ẹlẹ́ṣin Ọba failed in his duty. The story ends on a tragic note, his son, Olunde, has to return from studying medicine abroad to commit suicide in place of his father.
The importance and impact of this story cannot be overemphasised. It has been performed in many countries across the world.
The theme of the clash of cultures continues to resonate with people and further enlightens audiences about colonialism, that no culture is superior to another.
In this Netflix film, the richness of Yoruba culture, its language, music, fashion, dance, proverbs etc, are brought to life. Kudos to late Biyi Bandele for the job well done.
The main lessons from the story include:
As a person, you have a sense of duty to your ancestors and your people.
To Europeans represented by Mr Pilkings and his wife, if you do not understand a culture, ignorance is not a crime but conduct arising from ignorance can be. Be humble enough to ask why things are being done the way custodians of tradition do their things even if they sound ridiculous to you.
A great inspiration should be drawn from the character of Olunde, the British educated son of Ẹlẹ́ṣin Ọba who trained in England as a medical doctor. In spite of his western education, he still understands his culture and his family ties.
Whatever you do, do not abandon your mother tongue. Do not trample on your tradition. Do not throw away your culture. Do not mock our Òrìṣà and Irúnmọlẹ̀.
N.B: Culture is not static, it is in a state of constant flux. Some of our old traditions are no longer relevant in today's world. We have rightly long abandoned the practice of ritual suicide in Yorubaland.
I watched the film in Yoruba and I love it. Will try the English voice over tomorrow.
Ire o.
Brotherhood: Nigerian prisons, the postgraduate school of criminality (Review)
They have been numerous testimonies of the life behind the walls of Nigerian prisons. Beyond the common understanding of its inhuman state, records have shown that a lot of the inmates somehow find their way back to crime and back there. Findings establish that innocent individuals, from those who had a stint with crime to the downright hardened criminal, often become worse after a Nigerian prison experience. It's safe to infer that the prison that ought to be a correctional facility has become an instructional facility for the advancement of crime and criminality – a sort of postgraduate school.
Jade Osiberu and Abdul Tijani-Ahmed's story dubbed in Greoh Studios' latest release, Brotherhood, captures the reality and eventualities of this failure of the government to put our prisons in shape.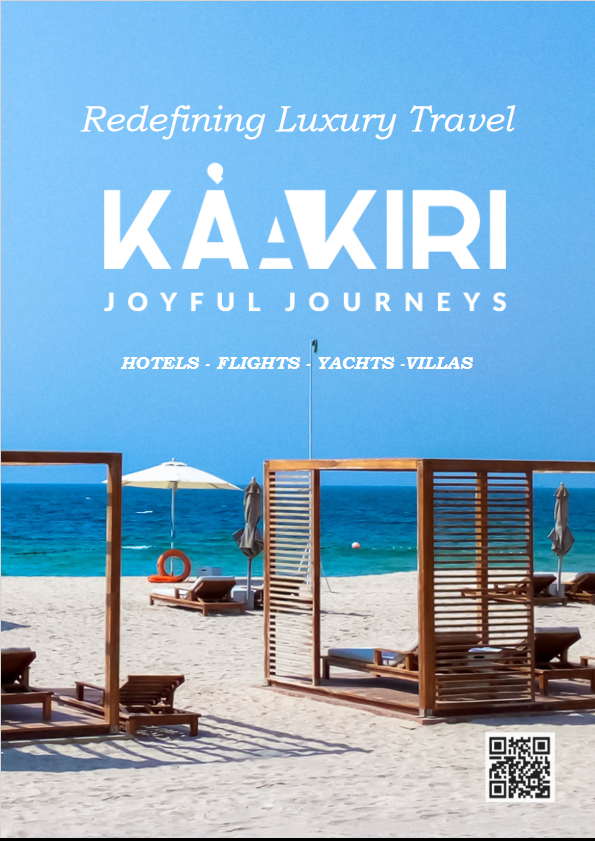 Brotherhood is a crime and action movie produced by Jade Osiberu, and released for screening across Nigerian cinemas on the 23rd of September, 2022. The movie ensemble top Nollywood, Nigerian music, comedy stars, and an array of ex-Bigbrother Naija housemates in what seemed like a BBNaija reunion. The cast includes Toni Tones, Jide Kene Achufusi, OC Ukeje, Mercy Aigbe, Bright 'Basket Mouth' Okpocha, Zubby Micheal, Ronke Oshodi Oke, Sam Dede, Deyemi Okanlawon, Comedians Basketmouth and Adebowale 'Mr Macroni' Adedayo, musical superstars, Folarin 'Falz' Falana and Omawunmi. The BBNaija HM ensemble includes Tobi Bakre, Diane Russet, Seyi Awolowo, Dorathy Bachor and Boma Akpore.
The film was directed by the super talented filmmaker from Uganda, Loukman Ali, who is making his Nigerian directorial debut with Brotherhood movie.
Loukman Ali has a couple of films he has directed inclusive of: The Girl in the Yellow Jumper, The Blind Date and The Bad Mexican.
Summary of the Story
Brotherhood centres on the dichotomous life of twin brothers- Wale (played by Falz) and Akin (played by Tobi Bakre), who were thrown into the 'trenches' at a very young age when their parents were killed on New Year's day. Their parents were making their way home from the traditional crossover service that had been held in church.
As orphans without any extended family support, the two young boys are caught in the menacing world of Lagos streets. Trying to survive meant they had to find whatever means to make ends meet. Soon, time on the streets honed their skills in a plethora of social vices with Akin leading his brother on the dire path of ruthless survival.
Akin would later go to jail for stealing anti-malaria drugs when Wale got very sick. That becomes a pattern in his life as he gets more desperate, trumping society in his fraught search for a life without lack. Wale, on the other hand, charted a different path outside crime and soon joins the police force to achieve his dream of fighting crime, motivated by the circumstances surrounding the death of their parents.
The contradiction in the chosen life paths of the brothers so strains their relationship and brews tension amongst them that they became each other's nemesis, albeit still very much concerned about each other's welfare.
Akin for the umpteenth time got out of jail with a sworn resolve never to return, but would somehow get reunited with an old friend ('Cobra', played by OC Ukeje) from the early years of petty street crimes. Cobra introduces him to the deadliest robbery gang in town, the Ojuju Boys and with Akin's intelligent criminal mind, a grand heist plan that he and another inmate acquaintance back in jail had nursed was soon hatched. Wale ironically, gets admitted into an elite police squad that handles the toughest crimes. Soon the brothers, the best at their chosen career paths are made to face each other in a battle of good against evil, yet connected in their hearts by the bond of brotherhood.
Analysis of Plot Elements
Akin is the protagonist of the story, who hoped to beat life to the frailties of lack at all costs. He assumed he could snatch out fortunes from high society without necessarily causing any casualty. Akin's exposure to the dark world of crime had not taken is pure respect for the sanctity of life out of him. His grand play was to make one big heist and retire to a crimeless life with newfound love. Akin's purpose was to hit up, clean up, and move up the ladder without the recompense for his actions.
Akin's twin, Wale, is the antagonist of the story, whose sole purpose was to ensure criminals get the consequences of their actions in the hand of the law. Though Wale has built a strong character for achieving his dreams in the build-up to the climax of the story, his hitherto stealth history with his criminal twin-brother becomes a wound when he finds love in the arms of the daughter of the elite squad's 'supercop' leader.
The plot easily introduces the protagonist and the antagonist in the first few minutes into the film, setting up a strong personality distinction that can be followed throughout the film. As Akin's purpose attracted all its propellers, Wale's too got a graceful build-up. The progress of the brothers in their divergent paths formed the rising actions, each character acquiring formal and romantic relationships along the way to a head-on collision.
The story hits a crescendo when Akin's gang wanted to double down on their earlier success of jerking a bullion van with a double, same-day robbery of two more bullion vans. This time on low intel, which Akin questioned and used as an alibi to ditch the gang and their plan. Akin's soft forwarding toward his new girlfriend and the gang's only female member brought him back into the disaster-bound plan. Just at this point, Akin had erroneously killed Wale's father-in-law in self-defence during the first of the planned same-day twin robbery. The SWAT team and now his brother knowing he was part of the robbery that killed his father-in-law, are out for a vengeful and brutal attack when the radio came about the ongoing second robbery attempt.
The story begins to wind down as the various other characters within the gang got killed and the most vicious, Cobra, grassed everyone right at the heart of the deadly robbery and made away with the money, leaving them to their death.
The final moments of the story saw the brothers face each other in a gun duel, albeit Wale sorted to safely disarm Akin, his colleagues couldn't let him go without a hit. As Akin falls into the lagoon from the top of bridge with bullet injuries, the plot's closure was left open-ended, until it is revealed that he magically survived, recovered the stolen monies from Cobra, and eloped to live his dream.
Analysis of Creative Elements
Script/Story
Though the story is not entirely unique, the fine details and detour of the script make it worth viewers time and money. When to come to the nuances and how everything connects, it is brilliant storytelling as captured by the scriptwriter and interpreted by the movie's director, Loukman Ali. For example, how Akin's plan was conceived from a conversation with a fellow inmate at the prison, got human resources from a vicious gang who had come to rob him only for the leader to be his old friend, the connect with Sanusi (played by Boma), the ex-military arm dealer, all but galvanized the perfect spotlight on the security mess of the nation.
Also, the smart use of dispatch bikes as the courier for monies gotten at the robbery spot and eventual transloading into Eko Meat Van to obfuscate the loot trail sets the story up for an interesting viewers' journey.
The dialogues too are rich, though on some occasions I failed to take the last leap to hitting the 'quotable' threshold. An instance is the scene where Cobra introduces Akin to Shadow (the secret head of the Ojuju Boys gang). Akin while downloading his grand plan to rob bullion vans to Shadow went with a 'following my gist' check in street parlance, "Shey you de visualize my plan, boss?". Shadow replied trying to express skepticism for the too risky venture Akin had painted, "I no de visualize you plan o". That line too bland for that atmosphere. The dialogue could have been taken a notch higher with a touch on comedy with, "No I no the visualize your plan, na your death I de visualize".
Casting and Characterization
The casting director played a smart one with the array of stars culled from three showbiz sectors of movie, music, and comedy. Africans are always waiting to see how their favourite BBNaija housemates progress in life. Bringing five hot ones from three years editions is a genius one to command viewership from their broad audience.
Tobi Bakre showed with this project that he has honed his acting skills. The characterization of the protagonist character was not only excellent but very commendable. Roleplaying an action figure takes a little work. He must have had months of preparation, physical fitness training, gun handling, etc., Tobi was at his very best and can be credited for the great output of the movie in terms of characterization. The highlight was when he fell from the top of the bridge into the lagoon. Judging by the technical details that was really an about hundred kilos man plunging down over 200m.
Falz, though delivered on most fronts, was not quite a good fit for the lover boy role. Perhaps the stereotype of him be unserious just 'colloquialized' his serious, romantic heart-to-heart conversionations. His kiss with Kamsi (played by Dorathy BBNaija) was so real. Then, he goes to ask for her hand in marriage with a piece of thread spurned around her hand. The magic of that scene would have happened only if Falz wasn't coming across as unserious.
Bringing back the Isakaba legend, Sam Dede as the head of SWAT is yet another brilliant call of the casting director. Of course, Sam delivered a five-star characterization.
The only obvious fail with the casting is Mr Macroni. He struggled all through to portray the personality of a hardened criminal. His facial expressions were alien to the expected emotions in most scenes. It was too obvious that he was trying too hard to look hard.
OC Ukeje, Ronke Oshodi Oke, Zubby Micheal, Omawunmi also did quite well.
Directing
Loukman Ali once again delivered on this one. The 2021 winner of the Best Short Film at the Uganda Film Festival and nominee for 2021 Best Short Film, at Durban International Film Festival brought out his best in the Directing and Cinematography of this film. Loukman's input will be the best creative piece in this film. The shots are a beautiful work of art. The use of natural light, professional lights, angles, ambience, and props are excellent transitions are only the sort of things you can expect from a talented director of photography. Some intriguing scenes are the point where Akin is photographed from the ceiling with all the muscle and distortions of a ghetto set, and the next thing is a braless girl holding up a gun to his head. Then the scene where Akin shows up at the loot pick-up point after he fell into the lagoon, all to the shock of Cobra, the traitor. This scene was a perfect reenact of a typical John Wick scene. Scare light in a deserted remote cottage, double barrel gun in a wounded arm, one shot is fired, and Cobra is pummeled out through the door, body squatted on a green lawn in a brisk moonlight night, the camera zooms up to reveal the entire set of deliberate collections of nature and mother scene, a wow sight is delivered!
The costumes were also on point. The scar on Shadow's face, the smudging of the gang members' faces and all the nice selection of crazy appearances.
The sound design/music is not bad, could have been better though. For a Nollywood attempt at action, it's really a job well done. The smashing of tables, kicks, door bursting, gunshots, and night time wizzling, were in sync with the expected emotions the script hoped to play. The best use of sound is the Akin vs Cobra last showdown. Just before the killer shot, Akin goes, "Koni da fun awon to ni e (E no go better for the people wey get you)", a brief silence, a deafening sound of big gunshot and a perfect action scene sound, that leads the camera out to the ground outside, where Cobra's corpse laid, and then the pitter-pattering sound of rain, altogether gave this work a perfect ending.
Verdict (4.5 stars)
Story/Script: 4/5
Music/Sound: 4/5
Directing: 4/5
Cinematography: 5/5
Overall production quality: 4/5