5 Hollywood actors who are from the Yoruba tribe
Nigerians are doing really well in the entertainment sector all over the world, and no matter where we end up, we always attempt to make a difference. Apart from being of Nigerian ancestry, several of these famous persons are also of Yoruba descent, and while some are well-known, many people are unaware that they are of Yoruba descent.
Let's look at Hollywood actors who are from the Yoruba tribe…
Some of these Yoruba International performers have filled some roles in Hollywood's American film business and have done well. These actors have appeared in major American films and television series and are doing well in the industry. The following are five Yoruba actors from Hollywood.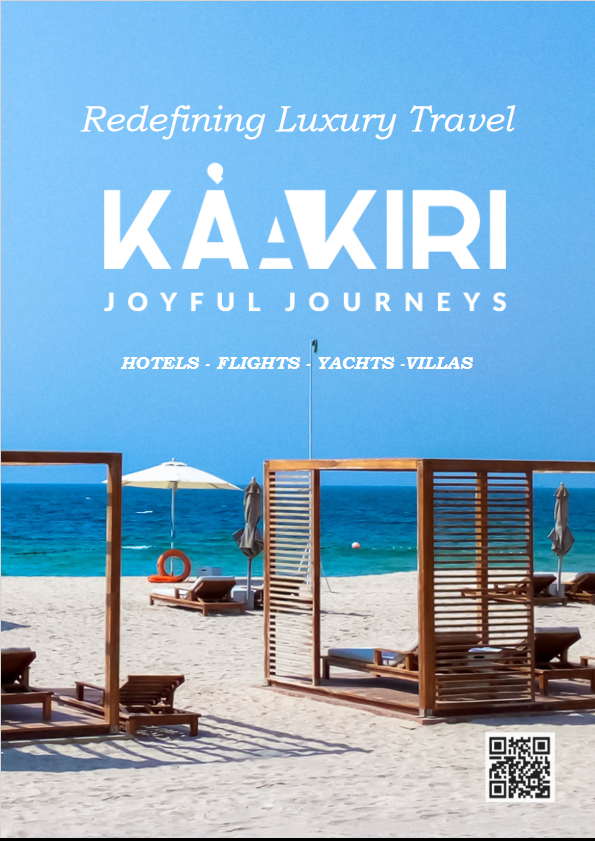 1. EDUN ADETOMIWA
Babatunde Adetomiwa Stafford Edun is a British-Nigerian actor who was born in 1984. He is well known for his appearances in the popular television show Merlin as Sir Elyan.
Young, Marcus In Bates Motel and Alex Hunter in the football video games FIFA 17, 18, and 19. In MERLIN, he played a knight of Camelot as well as the queen of Camelot's sister.
See also
"The only secret to a happy marriage is finding a husband like you" – Rosy Meurer celebrates husband, Churchill, on his birthday (Video)
Tomiwa was born in Lagos, Nigeria to Olawale Edun, a Nigerian father, and Amy Adwoa, a half-Ghanian, half-English mother. Tomiwa came to the United Kingdom with his family when he was 11 years old, where he attended Eton College until the age of 13. He then studied Classics at Christ's College, Cambridge (University of Cambridge).
2. DAVID OYELOWO
David Oyelowo, born April 1, 1976, is a British-Nigerian actor and producer who holds dual British and American citizenship. His most well-known performance to date was that of Martin Luther King Jr. in the 2014 biographical drama picture Selma. He also starred as the lead in A United Kingdom (2016) and as a chess tutor in "Queen of Katwe" (2016). He has appeared in films such as Rise of the Planet of the Apes (2011) and Lincon, among others.
Oyelowo was born to Nigerian parents in Oxford, Oxfordshire, England. His father is from Oyo State in Nigeria, and his mother is from Edo State.
He was raised as a Baptist. He grew raised in Tooting Bec, South London until he was six years old when his family relocated to Lagos, Nigeria, where his father, Stephen, worked for the national airline and his mother for a railway firm. While growing up in Lagos, Nigeria, David attended a "military-style" boarding school."
When Oyelowo was fourteen, they moved back to London and settled in Islington.
See also
Reactions As Nollywood Actor, Gabriel Afolayan Shares A Shirtless Picture on social media
3. JOHN BOYEGA
John Boyega, born John Adedayo Bamidele Adegboyega, is a British-Nigerian actor and producer. He rose to notoriety in his native Britain for his role as Moses in the sci-fi comedy film Attack the Block (2011), but his international success came with his portrayal as Finn in the Star Wars sequel trilogy films The Force Awakens (2015), The Last Jedi (2016), and The Last Jedi (2017). (2017).
John Adedayo Bamidele Adegboyega was born on March 17, 1992, in the London borough of Peckham, to Abigail (née Aboderin), a social worker, and Samson Adegboyega, a Pentecostal minister. Both are Nigerians.
4. AKINNOUYE AGBAJE, ADEWALE
Adewale Akinnuoye-Agbaje is a British actor, director, former fashion model, and writer who was born in Washington, D.C. to Nigerian parents. Adewale has appeared in blockbuster films such as "The Bourne Identity," "Pompeii," "The Mummy Returns," and many others.
See also
Baba Ijesha shares a video of himself dancing with colleagues before he was accused of assault (Video)
Akinnuoye-Agbaje was born in Islington, London, to Nigerian parents of Yoruba ancestry who were students in the UK. When he was six weeks old, his biological parents gave him up to a white working-class family in Tilbury, Essex.
His biological parents sent him to Nigeria when he was eight years old, but because he couldn't speak Yoruba and was prevented by his parents from speaking English, he was quickly returned to Tilbury.
5. HAKEEM KAE KAZIM
Kae-Kazim, who is originally from Ogun state, was born in Lagos, Nigeria, where he spent his childhood before moving to London, England, with his family.
His most well-known part was in the 2004 drama film "Hotel Rwanda." He also appeared in several episodes of the iconic BBC show Grange Hill.
Kazim has also appeared in Nigerian films such as "The Last Flight to Abuja," "Half of a Yellow Sun," and "Black November."
Why vitamin N is a prerequisite for success [Video]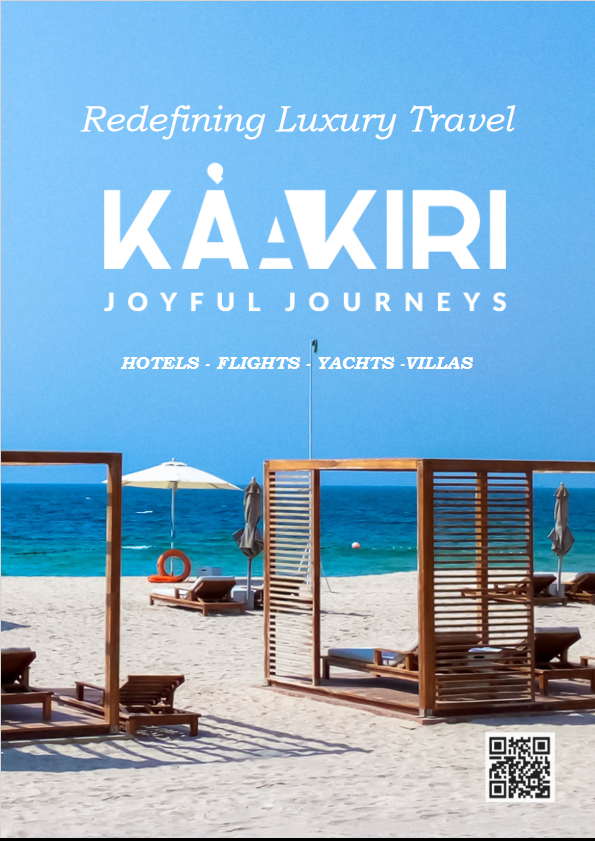 Vitamin N, which means the ability to say No to yourself is very essential for success. The reason is stated in the video below:
Share your thoughts about the video below.
Chioma Nnadi makes history as first black female head of British Vogue
Fashion editor and podcaster Chioma Nnadi has been named as the new head of editorial content at British Vogue, becoming the first black female head of the industry-leading fashion publication.
The 44-year-old is set to succeed Edward Enninful as the editor of British Vogue but her title will be Head of Editorial Content, unlike previous editors who were described as Editor-in-Chief.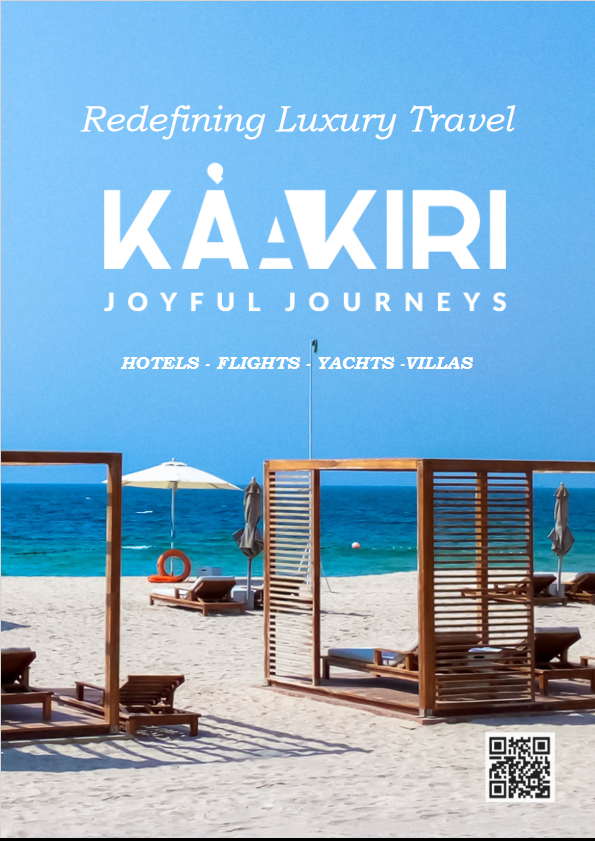 Nnadi posted on Instagram: "I'm so thrilled to announce that I'm the new head of editorial content for @britishvogue. Huge thanks to Anna Wintour, @edward_enninful, and Roger Lynch for giving me this opportunity.
"I'm truly honoured and so excited to be coming home. Stay tuned!"
As editor of New York-based Vogue.com, with recent cover stories have featured stars such as Rihanna, Cara Delevingne and Erykah Badu, Nnadi spent 13 years as a writer and news director for Vogue, and also co-hosts the publication's podcast, The Run-Through.
"As someone who was born and raised in London, the energy of the city — its boundary-pushing style and creative scene — has shaped the way I look at the world," Nnadi said in a statement on Monday, in the middle of London Fashion Week.
"Now, more than ever, it feels like a moment to look beyond borders while also celebrating the broad scope of what it means to be British," she added of her return to her hometown.
"I'm looking forward to engaging a loyal and inspired digital community that is energised by our access, point of view, and storytelling."
Anna Wintour, Vogue's chief content officer and global editorial director, who inspired Meryl Streep's character in the film The Devil Wears Prada, said Nnadi was "beloved among her colleagues" and "an editor and writer with an impeccable reputation — both here and in the fashion industry at large".
Enninful will remain as an editorial adviser to the UK title but move into a newly-created job next year aimed at growing the brand globally.
Born to a Nigerian father and Swiss-German mother, Nnadi worked at magazines Trace and The Fader as well as Evening Standard's features desk before joining Vogue in 2010.
Her new job will commence from October 9.
When Nollywood Celebrates FilmHouse Czar, Moses Babatope @ 40
All roads led to The Podium events place in Lekki, Lagos, on the night of Friday August 25th when the cream de la cream in the movies and media industry trooped out to celebrate one of their own.
It was the 40th anniversary of the gentleman that family and friends call Muyiwa but whom the generality of the creative and technical stakeholders in Nollywood simply cherish as Moses Babatope.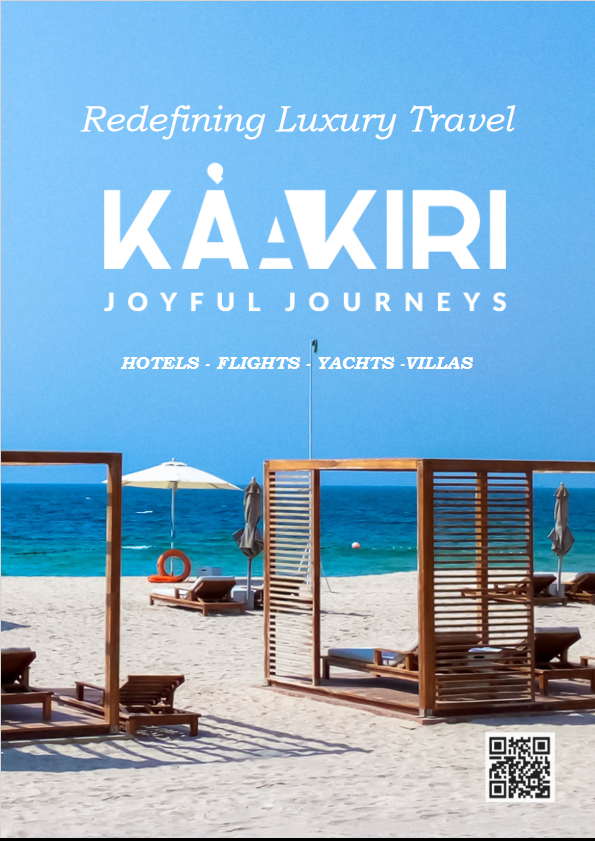 It's impossible not to acknowledge the immense contribution of this suave, debonair and business savvy gentleman in Nigerian cinema since he returned to the country from the United Kingdom where he was was educated in Banking and Finance for his first degree and International Finance for his Master's.
Several friends, colleagues abd well-wishers spoke glowingly of his passion for the industry, his humility and generosity, since his days as a young film buff that assisted in getting many Nollywood films screened at Odeon Cinena, in Surrey Quays, London.
They also applaud his exemplary career as co-helmsman at FilmOne/FilmHouse/Imax group.
The birthday dinner was sumptuous. The documentary clip about the celebrant was revealing. Music was awesome and the afterparty was as classy as it was sassy.