Blood Sisters: Best so far in 2022 (Movie Review)
By Ben Adenle
Mo Abudu's EbonyLife TV prunes its own vine with Nollywood's first Netlix Original, which relays exactly, the advantage that streaming services were created to afford. Blood Sisters, the Africa-seated piece that became top ten rated in over 30 countries within the first week of release, is a respectable presentation from a perspective that departs from the deeply-rooted western culture – well knitted African tradition and civilization. It offers yet another wave to Netflix's expansionist and exploratory viewports of our world through diversified storytelling.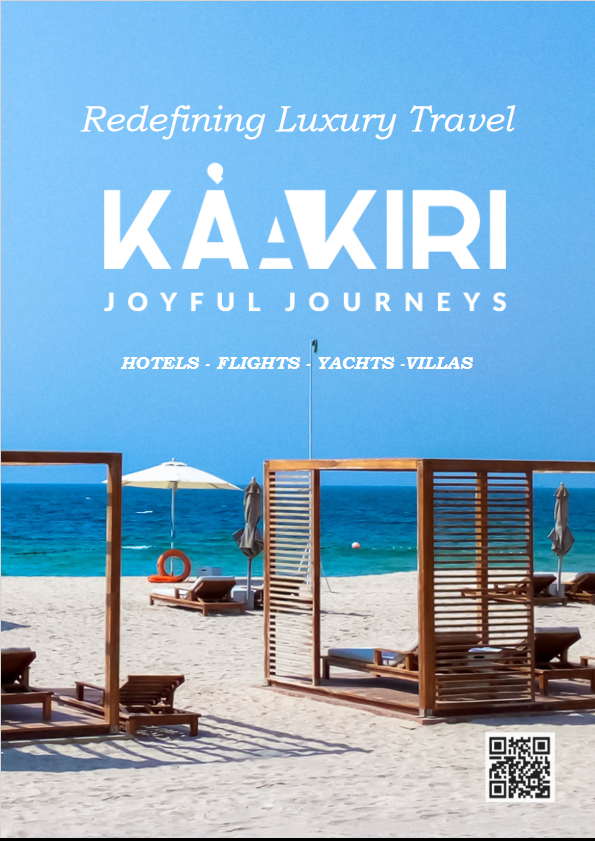 Blood Sister, a four-part series, is a perfect bite-sized binge offering with a running time of under four hours. The film is a slow burn but you get quickly unfolded into the worlds of its characters by way of dialogue rather than action. Once settled in with the initial flux of ideas around the centrality of the character set, you are thrown into the adventure of mystery, climax and anti-climaxes that make the show stickily.
Plot-wise, Sarah (Ini Dima-Okojie) and Kemi (Nancy Isime) are two best friends on the run after Kemi accidental shot Sarah's powerful pharmaceutical CEO fiancé Kola (Deyemi Okanlawon) to save her life-long friend from being strangulated by Kola. As Sarah and Kemi go deeper into the sordid underbelly of Lagos and start to lose more and more of themselves, they are chased on all sides by the law, Kola's affluent family, and some other interested parties.
The first episode opens with a somewhat confusing plot – a gregarious wedding party, highlighting the Nigerian culture of ostentatious affluence as often explored by most EbonyLife TV's big hits. One would prejudicially summarize the show to be the stereotypical story of Nigeria's social dichotomy and classism. But in a rapid twist that characterize the entire film, it goes on to explore the themes of domestic violence, sexual assault, and female empowerment – topics often ignored in Nigerian films and television.
The voyage in Blood Sisters is exhilarating. You'll get sucked in from the first episode. The following two episodes are slower-paced, focusing more on character development and backstory than on plot. It goes on to establish a thick network of individuals whose familial, platonic, and romantic ties appear to have grown naturally out of this tight-knit society, with an interesting play of sharp conundrums. We find ourselves laughing at an impromptu dinner speech one second and shuddering at spousal abuse the next in the early scenes. The goal is to quickly and vividly weave together a drapery of viewpoints and characters that all serve to inform even more mystery.
Blood Sisters has a fantastic cast and gorgeous visuals. There are numerous breathtaking vistas of Lagos throughout the film, which has stunning cinematography. For one, you get not to see the rife sight and sound of highbrow areas of Lagos, it detours to explore the views of its ghetto and suburbs so well that you quickly appreciate the literal size of Africa's most populous city. For those who know Nollywood so well, it's rather appalling that her biggest actors got rather unusual roles, even 'waka pass' (single scene unimportant feature) in some cases. Imagine a big A-lister like Toyin Aimakhu doing a 2-minutes feature and legendary Ramsey Noah shadowing in a body guard role! Unbelievable spend of the best of Nollywood all the down. Even more outrageous is the end of the fourth episode, where most of the cast have been exhausted and one is left to wonder what else is there to see in future episodes. That's the height of suspense.
Co-directed by two of Nollywood's most experienced directors, Bibandele and Kenneth Gyang, Blood Sisters did justice to character assembly and theme explication. Bandere's first two episodes established a central figure, fueled incidents and plight, aptly setting the plot for Gyang's last two episodes, which amplified the variables of the crisis, broke the attention into subplots and ended with a resolution of the ambiguities.
Highlights
Sarah and Kemi's brawl with Uncle B in a shanty, hijacking of Denrele's car and vicious trip to Epe area of Lagos. Filled with lots of feather-weight actions and beautiful sprinkle of 'Sisromance'. The story comes home each time Kemi drops the pidgin lines and one but can appreciate the exquisiteness of diversity and the auspicious mutability of language and culture.
Timeyin (Genoveva Umeh) was a great spotlight. Her time at the rehab, pulsating scuttles with fellow degenerates, stack-naked bath time (alien to Nollywood style), stint of the Prison Break shenanigans, were all on a high.
Lowlights
As with most Nollywood's attempt at actioners, the choreographic delivery of the fight and tussle scenes still fell below international standards. One is quickly awakened to the fact that this is after all, a movie and this is Nollywood! In modern film production the audience is often teleported to the plot and engaged in total derealization. This wasn't it for Blood Sisters.
Verdict (4.1)
Blood Sisters is arguably Nollywood's best so far in terms of casting, cinematography, directing, screenwriting and general production quality. It seems to advance the success of Blood and Waters, South African teen crime drama television series developed by Gambit Films for Netflix, that was a global hit in 2020. Blood Sister is a further statement that African series have come to corner competitive space in the global hunt for variant storytelling and cultural bilocation.
Stream It Or Skip It: 'The Black Book' on Netflix, A Revenge Thriller from the Streets of Nigeria
You know Hollywood, you've at least heard of Bollywood, but do you know … Nollywood? That's Nigeria's film industry, which is booming enough to give its cinema a catchy name with some cultural caché. Netflix is even getting in on the action with The Black Book, now streaming on their platform.
The Gist: Corruption is running rampant in contemporary Nigeria within the world of The Black Book, so much so that the police can just openly kill a young man on a beach and expect no consequences for it. But they don't know what they've gotten themselves into this time because bereaved father Paul Edima (Richard Mofe-Damijo) is far more than just the pacifistic deacon that he appears. Paul has a checkered past in the country's military that he's tried to bury even in his own mind, but the soldier in him re-emerges to take justice into his own hands. Enmeshing himself once more in the web of violence and corruption is not something he takes on alone, however. His journey nack into the underworld that he once inhabited requires engaging with some old allies as well as a surprising new one: a crusading journalist intent on using the press to expose the country's bad actors.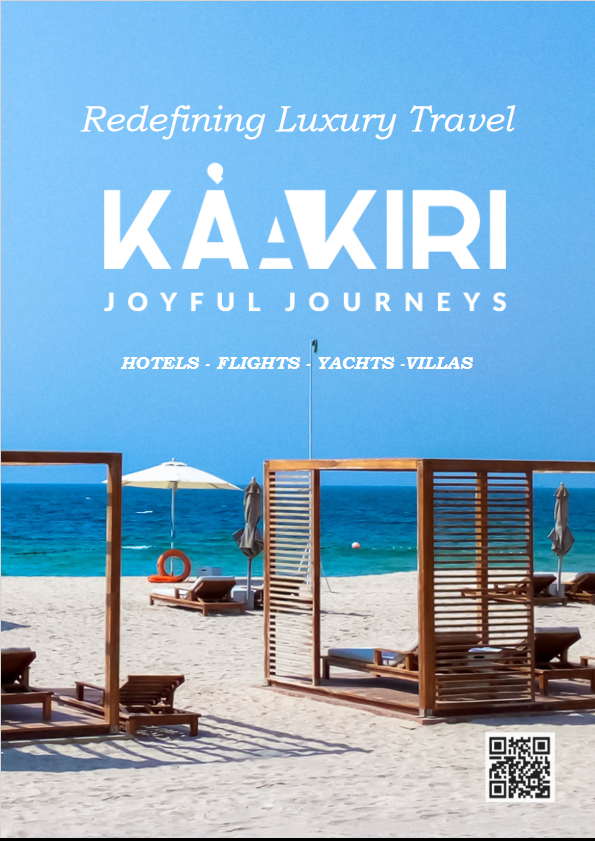 What Movies Will It Remind You Of?: The Nigerian hybrid of Taken and Spotlight you didn't know you needed.
Performance Worth Watching: The leads fighting for justice in their own way are good, but it's Shaffy Bello as Big Daddy who proves the real MVP of The Black Book. She (yes, you read that pronoun right) is a force of nature in her capacity as a high-powered enforcer.
Memorable Dialogue: "The past must die to truly serve the future." A line so nice they say it twice, once at the beginning without context and again at the end when it means something very different.
Sex and Skin: The Black Book stays focused on the action in the streets, not between the sheets.
Our Take: There's plenty to admire in co-writer/director Editi Effiong's dramatic thriller, but there's little that really inspires a viewer to really lean forward in their seats. It's always pitched between two very different ways a movie can be without fully committing to either. For example, it's partially a character study of Paul's final reckoning with the past, but it's also somewhat allegorical for the Nigerian nation on the whole. Technically sound filmmaking can only go so far within a work that doesn't really have a strong sense of what it wants to be. It can't help but be a bit deflating to watch the big final scenes and know that they could have been a real wallop with a full film's worth of momentum behind them.
Our Call: SKIP IT. The Black Book is not nearly bloody nor brooding enough. There are interesting components in this Nigerian thriller, but without a stronger sense of cohesion between plot and style, it feels instantly forgettable.
Marshall Shaffer is a New York-based freelance film journalist. In addition to Decider, his work has also appeared on Slashfilm, Slant, The Playlist and many other outlets. Some day soon, everyone will realize how right he is about Spring Breakers.
Source: decider.com
Ijakumo: Dissecting The Underbelly Of A Born-Again Stripper
Film Title: IJAKUMO (BORN AGAIN STRIPPER)
Catching a cruise on the street of Nollywood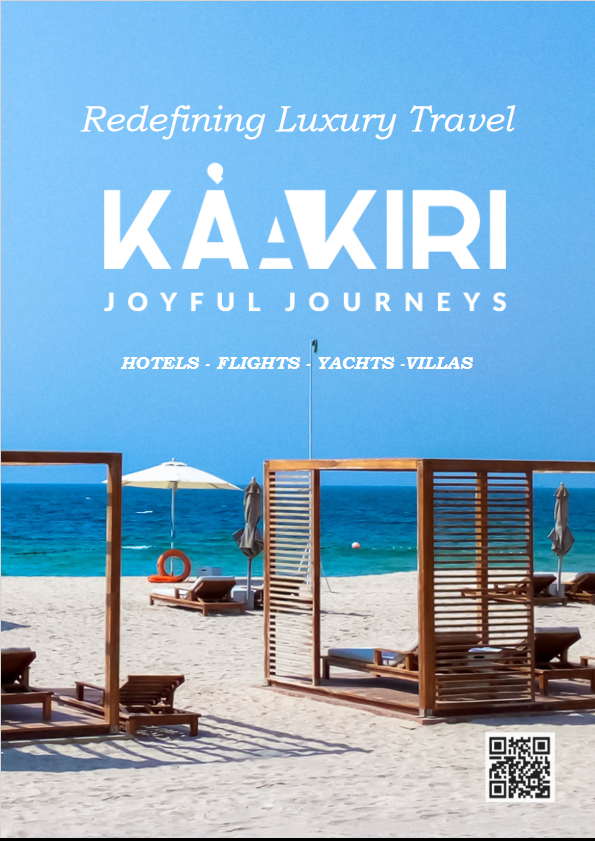 THE FILM
BAS is an exposé of an underworld cartel interested in questionable ventures that crumble like a pack of cards due to one man's greedy past. BAS is a hybrid of religious beliefs and a fusion of phases. A bold attempt at nudity in the face of Nigeria's moral struggle.
GENRE
Action/drama/adult. However, BAS has elements of other genres but is foundationed in drama. Let me help you make a graphical sense of it – imagine a Naija version of 'India RRS', combine with 'Living in Bondage: Breaking Free' psychokinesis, sprinkle with 'Omo Ghetto-The Saga' twinny trope, garnish with nudity of 'Shanty Town', errors of 'Glamour Girls remake' and paranormality of 'Agesinkole'.
STORY
Obviously not a common story.
Fictitious but a reflection of our immediate environment that is bellied in religious bigotry, esoterism, social menace and underworld cabals.
BAS is a sociocultural reality of an emerging Nigeria.
The premise, tango, twist and resolution are all predictable.
When you raise 'what if' question in your film story, make sure the answer is not an easy nut to crack. This is instructive and important.
If Asabi has the power to repel live bullet,appear and disappear, I don't think she needs the services of Sharon or Hacker to get the holy thumb drive.
With her two hands tied in the car trunk, Sharon removes her phone and messages Asabi.
Mummy Ireeeeeee, Haba!
E stop se be jare. Kini gbogbo katikati yen in neo-Nollywood?
Sharon's seemingly compromised discussion of Olajide with Asabi is enough to put her under security surveillance, which should lead the story to her captives.
The self-proclaimed hack goddess that could remotely generate the code of a security door may not need a thumb drive. Though, something is still unclear to me. Is the screenwriter saying all the account details of organ harvesting, transportation, hotel, club and Charis Xtian church businesses are in one USB drive in the house of a common business front\placeholder? Just asking for a doubting friend ni o. Like some of us protested the cartels' controversial USB drive in 'Glamour Girl's remake', this Almighty token or USB get as e be. A collaboration with a bank's insider could be explored here.
Mummy Ire, the audience is not meant to be spoon-fed. We have seen Asabi being fortified by her father. We also see the spiritual webbing with the drum. With that, you have built a scary world around her. That badly executed chroma keying of father and daughter in the firmament is needless, ma.
In the shoot-out scene, the stunts and effects remind me of RRS' unrealistic and phoney depictions. In the same scene, Sharon has the luxury of time and audacity to tell Mary her life story in the face of death.
Ha! Mummy Ire!
Mummy Ire!!
Mummy Ire!!!
E e melo ni mo pe yin ma?
You too dey play.
E ma se bee ma o.
I doubt if women are allowed to share grace in churches. Kindly double-check that piece of information.
Filmmaking is a make-believe business, everything in filming is deliberate and purposive. There is a need to understand the viewers' attention span. Some scenes are long and talky. Show it, don't tell it, is the first rule of screenwriting. The screenwriter tries putting different sub-plots into one film, contriving lazily twists- this is common in Nollywood films.
Kuku kill us nah.
Fry us dry, we be your Ileya ram. If not, you won't in one scene condescendingly sell crypto and wakanow. That's after you have sold Asiwaju herbal o.
The way those brands are featured abuses our sensibilities.
You didn't help the brands either, you only etch them in our eyes not in our hearts.
Just to mention a few.
SOUND DESIGN, THEME MUSIC AND FOLEY
That hymnal is bae.
May the guitarist never contract herpetic whitlow.
The worship song nah bomb. Synching yi noni wahala.
Quality sound and sound design.
Relevant songs and theme music.
That Ijakumo panegyric reminds me of Tope Alabi in her Yoruwood reigning days – with theme music, you don't need to see the rest of the film.
What is the relationship between Awuru (a matted hair born) and Ijakumo (jackal)?
DIRECTOR'S SIGNATURE
I struggle to pin the directors' delivery mode to semantic, semiotic, aesthetic or a combination of all.
The directors rely heavily on dialogue. Let me assume the screenplay has more spoken lines than the description/action.
The two church scenes, club and burial, are well-plotted and blocked.
The final fight sequence, the mountain top with pastor Remote, hacker's set up, hospital, board meeting and sex scenes are far from convincing and reasonable.
DIALOGUE
I love code-mixing and indigenous language, maybe because I am poor at the king's English.
BAS gives a good account of language use in Yoruba; I can't say the same for English. Though, Olumide Owuru's delivery of the Yoruba line is like drinking an overdose of 'Asiwaju herbal' without a readily available Sharon- the struggle with erection could better be imagined. Did I just type that?
Many talks, but no resonance, no engagement, no nexus of connection.
Most lines are not elevating the characters and deliverables.
Olajide's raw and mature lines will make the street guys hippy.
The truth be said, somebody didn't give attention to the depth of dialogue in BAS.
CHARACTER AND CHARACTERISATION
Sharon/Mary (Lolade Okusanya), Olajide (Kunle Remi), Younger Asabi (Debora Shokoya), Kayinsoro (Kola Ajeyemi), and Baba Asabi (Ganiu Nofiu) deserve commendations.
Toyin is not bringing anything new. The ruthless valiant only exists in her head as a producer, not Asabi. She is not robust in her role interpretation.
If anything is wrong with Sharon's act, blame the directors. She is flexible and spontaneous. Though, her body double is not well plotted- you won't notice that if you are not a critical audience.
Olajide's character picks up late in BAS, it is not part of the character DNA from my observation, ore wa o se emotional preparation ni. But he picks up later and finishes the marathon wella.
FOR CULTURE
Creative freedom and cultural relativism are tangoed in BAS.
In a culture that measures omoluabi by character, nudity may encounter some moral wraths.
Religious culture may also be queried, especially by Nigeria-based Personal Assistants to God.
For indigenous culture, few scenes speak to Yoruba tradition. The mythical and mystical tendencies of talking drum. Belief in apparition and promotion of traditional worshippers.
CINEMATOGRAPHY
Nice sound output.
There are nice camera anglings, movements and a few creative shots, but they do not elevate the story. No matter how big your screen is, nothing can be compared to a CU. Drone or Jimmy Jib could have given impressive spectacles of the church scenes.
The lighting is not bad, especially in setting moods. The temperature does not match, and some lighting efforts are amateurish.
Pulling focus on two-shot that requires reaction is a sheer waste of lens and frame.
Some shots need compensatory and complementary takes.
BAS looks like an effort salvaged at post-production because of some camera gaps.
I cannot understand the relevance of smoke in some scenes.
Intercutting the worship song with erotic scenes makes lots of cinematic sense.
PRODUCTION DESIGN
From past to present. Between modernity and antiquity. Vintage to contemporary. The Arts Department is great.
Costumes do not really say anything.
Long hair is meaningless.
The make-up is not bad.
Is that a wreath or a marriage bouquet?
Why the harvest of candles at the board meeting?
LESSON LEARNT
Karma treats fuck ups no matter how long.
Worship God, not your pastor.
Listen to your parents, they still hold the ace.
POSTSCRIPT
No perfect film anywhere.
With ₦278,496,384, BAS performed above average considering the genre.
But watching BAS is like buying a condom with multiple holes from Kiekie's pharmacy. The wasted money and dissipated sensual efforts are less painful than the damages of STDs and unwanted pregnancies.
BAS is Iya Ire's reflection of personal conjectures and fantasies, not audience-oriented.
It is evidenced by the title- Ijakumo, uncoordinated plots, unrelated long trailing hair, needless tribal marks and flappy Yansh flying around the screen space.
In BAS, there is a tension between self-absorb, fiction, fantasies, creativity, culture and reality- 'world best' prefer self-absorbent to other factors in telling her story.
BAS is streaming on Netflix, watch and let's have your takes. You never can tell; I may be wrong.
Eid Mubarak!
4-4-44: Catching Cruise On The Street Of Nollywood
This movie is a directorial effort of the award winning Nigerian film auteur, Izu Ojukwu.
Until the title was recommended to me, I didn't really feel the publicity of the film.
The film?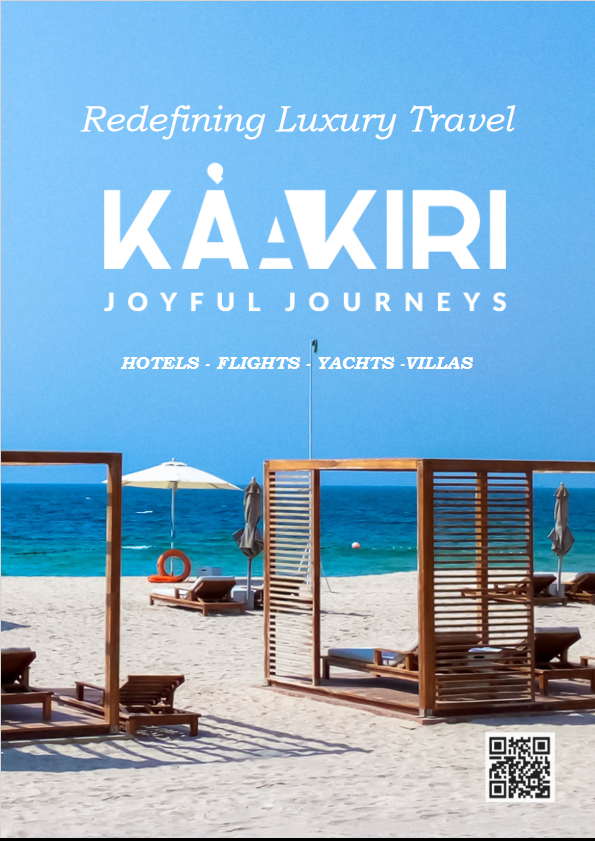 A true life epic love story of a young couple that wrestles mental health challenge inflicted on the bride on her wedding day.
Okay, generally the film is a masterpiece of visual art, especially on cinematography and production design. If you are a fan of 'old school' nostalgia, you will find the art direction irresistible.
The story is linear with an attempt of suspense that refuses to suspend – maybe for me though (talking about why Richard Mofe-Damijo – RMD spent the community's money).
I like the fact that the wife's mental illness is attributed to medical defect from poison, and not paranormal phenomenon that is synonymous with Nollywood narratives.
Unless you are a critical or technical audience, not everyone will notice the chroma effects. In plotting that, Izu really did a yeoman's job in my estimate. And I think to achieve such period 'back-to-the-past' film, studio and green walls are key, just like they must key.
The twist of the money coming from Reverend Father, introduction of the white lady and final settlement of outstanding debt is somewhat unconvincing though.
Generally, I would like to know the consumption pattern of the movie in the weeks ahead. It is too early to talk about the number of eyeballs.
I also think Izu's penchant for oscillating between arthouse and commercial films impends the commercial viability of his films in most cases. That's not a sin anyway, the choice is his and his sponsors.
The typical "you mock me, I revenge" syndrome that is synonymous with 'Igbonglish' films prominently featured in the plot. Though, the execution of the poison is more pedestrian compared to the regular Upper Iweka road directors – too cheap.
I like the palm oil processing depiction. We need to feature our indigenous crafts and trades regularly. It invokes cultural memory and positions our cultural products for world recognition.
The traditional marriage is also good as cultural exhibition of Nigeria's specs.
The use of relics and vintage cars will make you go green with envy.
The costume?
Here and there. The wigs on the male casts could make you throw up. Maybe because I was not born in the 40s and 60s anyway.
Character and characterisation?
As usual, Chiwetalu Agu is stereotyped as a regular over-acting character – his trade in stock. But for others, their acting is not bad.
RMD (Hillary) is too rigid and flat. I doubt if the emotional preparation is intensed.
There is a struggle to pin his dialogue to his acting.
Nse Ikpe-Etim (Theresa) gave her best in particularisation and immersion. But the camera angles didn't do justice to her role interpretation. She deserves pity through empathy, unfortunately, I see Nse, not Theresa, in the film.
The eldest daughter and narrator (Essien) looks real and infectious. Perhaps because she is relatively unknown.
Alli Baba tries not to be a comedian, but it's a difficult task on the part of the viewer to disconnect his permanently etched funny optics.
Seun Akindele (younger Hillary) could not get out of his Yorubaness to properly fit into the Igboness, a weakness that is explained with dialogue.
For Teni Makanaki and Broda Shaggy, I don't know their usefulness, music relevance and act in the movie. I think this is a real issue with table casting.
Generally, I think Izu paid more attention to cinematography and production designs than other aspects of the production life cycle.
4-4-44 is a lesson about love, loyalty and perseverance.
The movie is on Prime Video. Take your time to see it and let's compare notes.